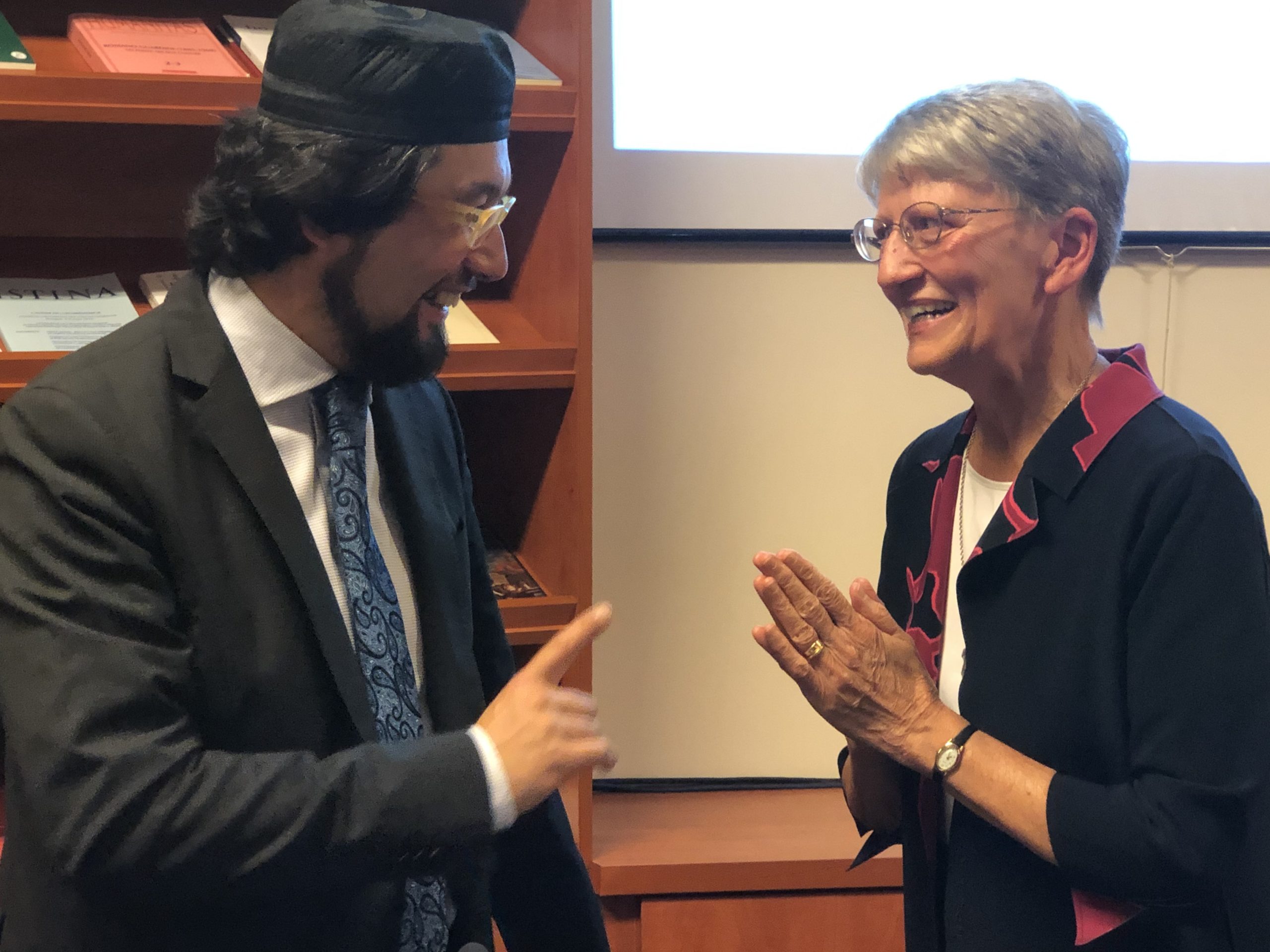 In November, the Franciscan Friars Conventual invited Unity Production Foundation and the Franciscan Action Network to a day of discussion in commemoration of the 800th anniversary of the encounter between St. Francis of Assisi and the Sultan Malik Al-Kamil.
The discussion surrounded "Uniting & Living Together: On Human Fraternity", the joint declaration of Pope Francis and Sheikh Ahmed At-Tayyeb, the Grand Imam of Al Azhar.
The goals of the day were to: 
Bring together people of faith to discuss issues elevated in On Human Fraternity, which calls for us to follow the path of a culture of dialogue, through mutual cooperation and reciprocal understanding.
Enhance our understanding of various stakeholders' initiatives and efforts to address the issues and challenges identified in the declaration, by rediscovering a deeper awareness of the foundational principles that created a space for Francis of Assisi and Malik Al-Kamil to meet, discover, and embrace.
Identify possible opportunities for greater coordination and collaboration among the various participants, on areas of mutual interest to encounter, rediscover, and embrace.
The forum concluded with panelists and participants mingling at lunch, provided by the Shrine of Saint Anthony in Ellicott City, MD.