Career & Internship Opportunities
Are you a current student or recent graduate interested in faith and social justice? Do you want to lift up the voice of Franciscans in the public square? Join us and intern with the Franciscan Action Network (FAN) for a semester or for the summer!
FAN's Internship Program is a 2-4 month educational and professional development experience that introduces you to faith-rooted advocacy, community organizing and church engagement. You will learn about the role of faith in public life, and how we use advocacy and activism to translate Catholic Social Teaching principles into action. Based at the Franciscan Monastery, you will be welcomed into the family of Franciscans and Franciscan-hearted people.
As an intern, you will receive close mentorship from FAN staff and work in one or more of the following areas: Climate Justice, Money-in-Politics, Immigration, and Peacemaking. While the nature of the work means that each day could be different, you will have the opportunity to develop skills in coalition-building, public speaking, legislative research, community outreach, curriculum development and social media. Interns should expect to attend occasional events outside of normal working hours.
Please email your resume and cover letter to info@franciscanaction.org. Applications will be reviewed on a rolling basis. This position is unpaid but may include room and board at a local community house in D.C. as well as covering D.C. metro expenses to and from work meetings and events.
FAN is a grassroots organization amplifying the justice efforts of Franciscans and Franciscan-hearted people around the country.

Responsibilities Include
Maintain membership database and assist with correspondence with financial supporters
Prepare research summaries of current political policy
Administer and update Social Media outlets (Facebook, Twitter, website, etc.)
Provide support or take detailed notes on legislative visits or other professional gatherings
Qualifications
Relevant coursework or work experience
Results-oriented
Flexible and adaptable
High level of independence and initiative
Planning and organization
Ability to communicate and build relationships
Ability to work with numerous agendas and multiple stakeholders
Strong computer skills
Interest and basic knowledge of the Catholic Church and Franciscan family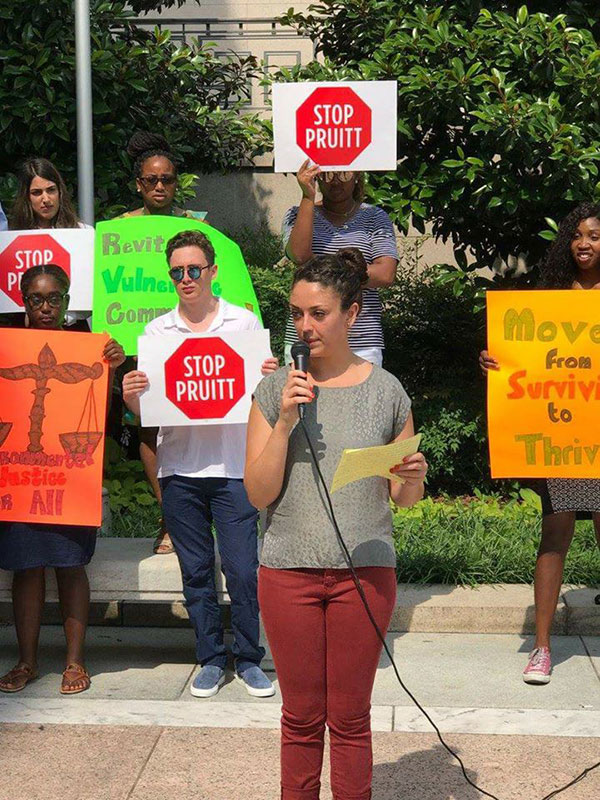 Subscribe to receive FAN email updates and donate to support our work: