The Franciscan Action Network connects Franciscans and Franciscan-hearted individuals from all branches of the Franciscan family tree through Franciscan Justice Circles, a grassroots advocacy initiative that is taking shape in cities throughout the country.
Inspired by the Gospel of Jesus, and the example of Saints Francis and Clare, the Franciscan Action Network is a collective Franciscan voice seeking to transform United States public policy related to peace making, care for creation, poverty, and human rights.
Subscribe to receive FAN email updates and donate to support our work: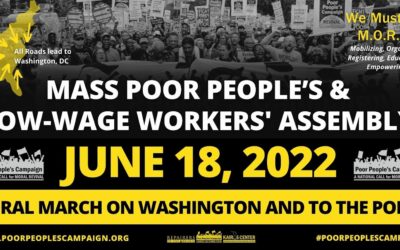 Franciscan Action Network has signed up as a mobilizing partner in the Poor People's Campaign moral march in Washington, D.C. On June 18, people...