As President Biden and world leaders prepare to travel to Glasgow, Scotland for the Conference of Parties (COP), two dozen clergy and faith leaders representing diverse faith traditions gathered outside the State Department last week to read from and hand deliver a copy of Faith and Science: An Appeal for COP26, a recently-released multi-faith climate action Appeal led by His Holiness Pope Francis. Our new executive director, Michele Dunne, OFS led off this Faiths 4 Climate Justice event by reading the summary. (Pictured below)
Did you attend a Faiths 4 Climate Justice rally where you live? Let us know.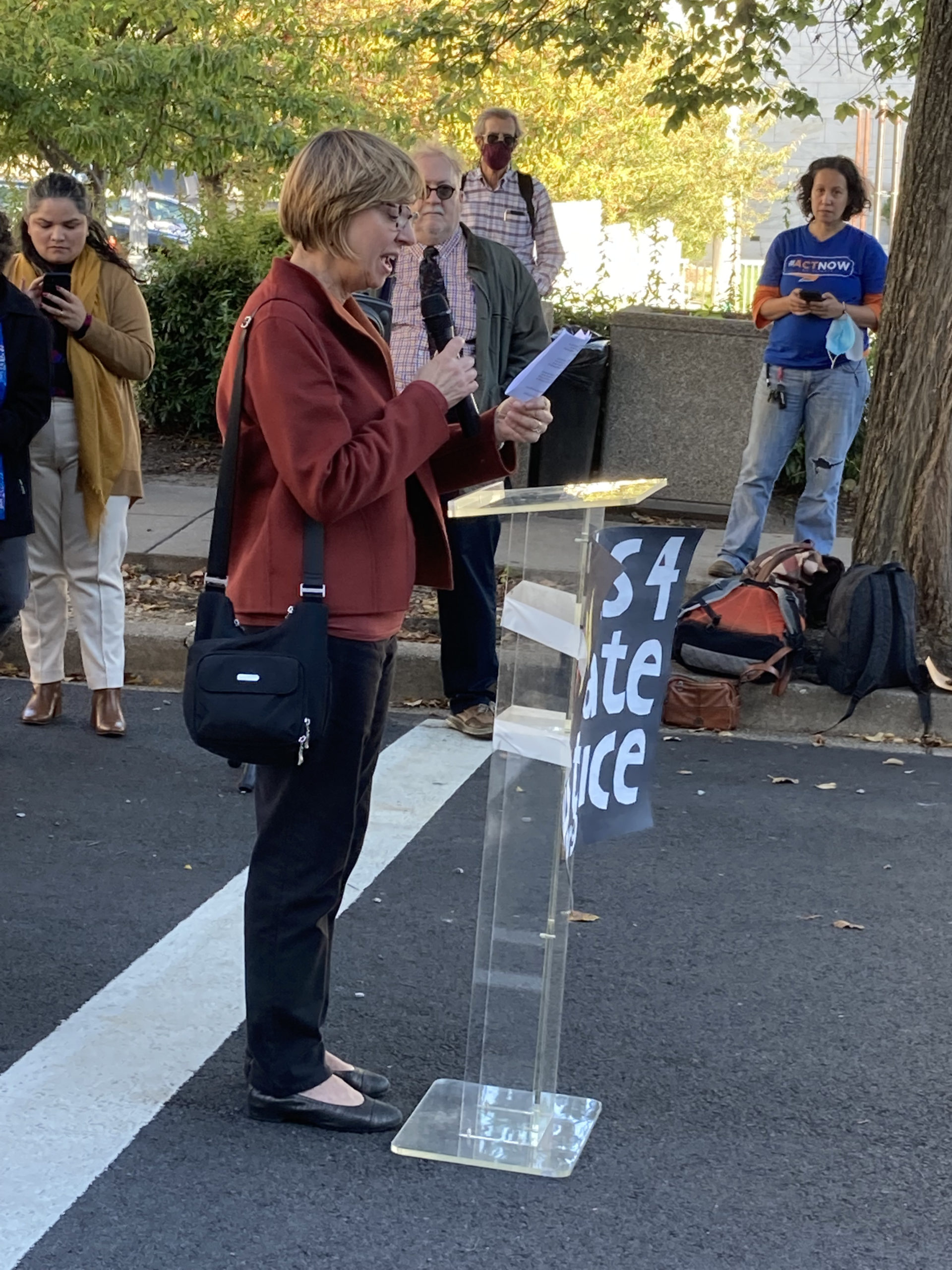 This COP, postponed a year due to the COVID-19 pandemic, marks a critical juncture in global climate negotiations. Five years after the Paris Agreement, countries must increase their greenhouse gas emissions reductions targets to keep average temperatures below 1.5 degrees Celsius (2.7 degrees Fahrenheit) and avoid the most harmful impacts of the climate crisis. During COP26, Catholics from around the world will also present a petition – which we encourage you to sign.
While FAN is unable to send a representative, we will be very engaged in the proceedings and wonder how many other Franciscans will be attending? If you or someone you know is going to be at COP26 in Scotland, please let us know. We want to uplift the activities and actions coming out of this important event.
As we continue to keep our eyes on the decisions coming out of COP26, here in the United States, we can raise awareness in our own communities about climate change. On Nov. 4th, at Immaculate Conception church in Durham, NC, parishioners participated in Durham Walks for the Planet to elevate how warming temperatures affect all of us. WATCH here: