October 4, 2021
Washington, D.C. – Michele Dunne, OFS has been named the executive director of The Franciscan Action Network (FAN), effective October 18, 2021. "All of the Board Members of FAN are happy to welcome Michele as our new executive director. Her range of experience and Franciscan voice will engage the pressing issues of our day through the lens of our spirituality and intellectual tradition" noted Board President Friar Michael Lasky, OFM Conv. "When I think of Michele's coming to FAN, Pope Francis' description of a "believer" in Laudato Sí comes to my mind. For Michele is open to God's grace and draws constantly from her deepest convictions about love, justice and peace."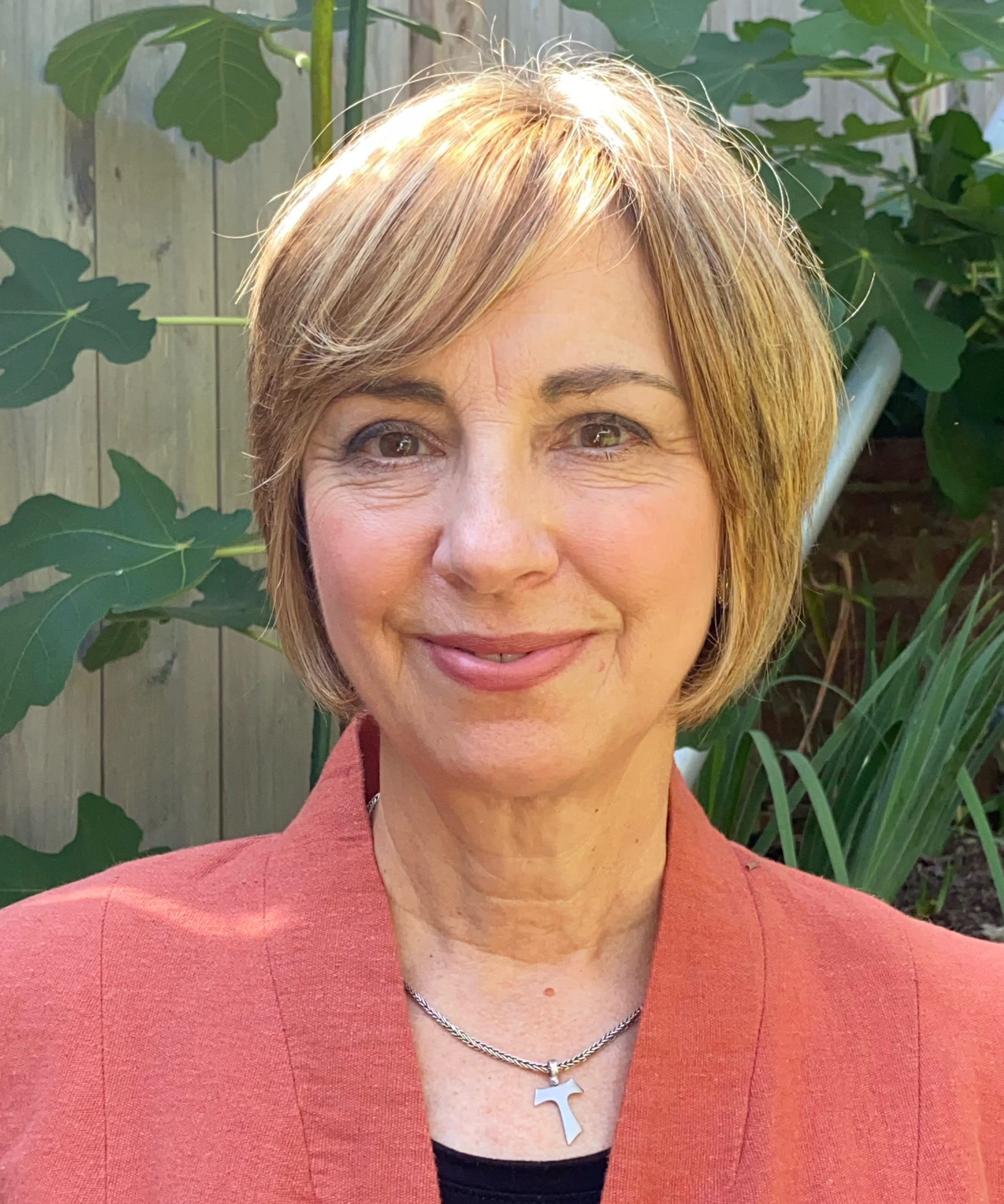 Michele succeeds Stephen Schneck who joined FAN in January of 2020. "We are grateful for Steve's steady leadership, which empowered the staff in their work of advocacy during the pandemic," said Board Vice President Friar Paul Crawford, OFM Cap. "He has also built a solid foundation for FAN's connection with grassroots Franciscans by renewing and rebranding the Franciscan Justice Circles. Although Steve was with us for far too short a time, his work will always be part of FAN's future."
Michele is a professed Secular Franciscan who has spent her career until now on U.S. foreign policy and the Middle East. Since 2006, she has headed programs in non-governmental organizations focusing on the promotion of peace and human rights, most recently at the Carnegie Endowment for International Peace. Before that, she had a career of nearly 20 years in the U.S. Department of State, including assignments in Jerusalem and Cairo. She holds a Ph.D. from Georgetown University.
"As I became increasingly concerned about justice and peace inside the United States in recent years," Michele says, "the Franciscan Action Network helped me translate my faith and values into concrete actions. FAN's work is more important than ever due to the massive challenges facing our country and our planet. I'm delighted to join FAN's amazing staff as we work to build a broad network of Franciscan-hearted people acting to support justice, peace, the integrity of creation, and human dignity."
"I am thrilled with the appointment of Michele Dunne, the new Executive Director of Franciscan Action Network" said Board Member and former FAN President, Sr. Margaret Magee, OSF. "Michele brings a wealth of experience, knowledge and relationships into her role of leadership. It is also a clear sign that FAN is open and visionary in the appointment of our first Franciscan woman to lead the organization. For me, this moment brings to mind Pope Francis' clarion call for women to lead in the world and in the church. I look forward to engaging with Michele, all at FAN and those with whom we partner to continue and grow in the transformative attitudes and actions to heal and create anew our Common Home."
"When women have the opportunity to fully pass on their gifts to the entire community, the very manner by which society is understood and organized becomes positively transformed by it, managing to better reflect the substantial unity of the human family."
(Pope Francis, Address for Interreligious Dialogue, 9th June 2017)
Inspired by the Gospel of Jesus, the example of Saints Francis and Clare of Assisi, and the historic leadership of Pope Francis, the Franciscan Action Network (FAN) is a collective Franciscan voice seeking to transform United States public policy related to peace making, care for creation, poverty, and social justice. FAN sees the interconnectedness of all creation and the common origin of humanity as rooted in God's loving design for the earth and all people. Recognizing this fundamental goodness of God through the act of creation, FAN counters the social sinfulness that persistently compromises God's hopes, through a clarion call to conversion. Since its founding in 2007 FAN has grown into a well-established organization in Washington, DC and a dependable Franciscan voice for justice in the nation's capital and beyond.
###