The Franciscan Action Network (FAN) is proud to share news of the past year's successes in our 2019 Annual Report. We encourage all of our Institutional and individual members and other members of the Franciscan family to take a moment to read through it as it describes the important work that our staff and Board do to bring a Franciscan voice to the public sphere.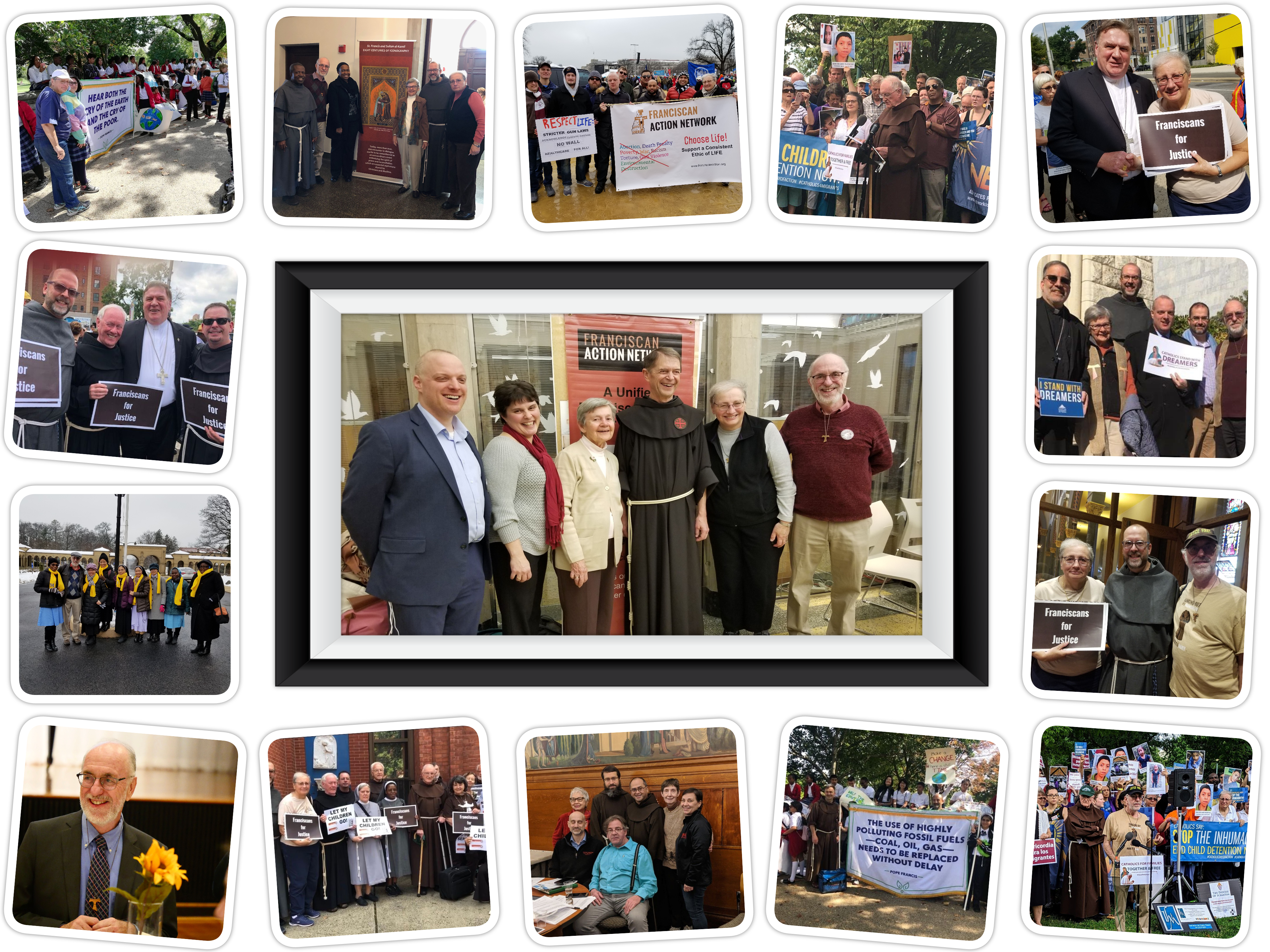 FAN engages in public life with prophetic witness to the charism of Saints Francis and Clare. Always conscious of the support we get from religious communities representing all the orders of Franciscan life, we work to advance laws and policies that reflect the values we are held to as stated in Matthew Chapter 25:34 – feed the hungry, welcome the stranger, clothe the naked, care for the ill, and visit the imprisoned.
Amidst the divisive political, economic, and social environments of today's world, we cling to our mission and proudly point out the distinctly Franciscan identity which is the basis of our foundation. We keep this in mind as we build and grow relationships and look toward sustaining our Franciscan voice, both in D.C. and across the country, well into the future.
We are constantly aware of and grateful for the prayers and financial support of all our members. We hope you will continue to partner with us, through your prayers, financial contribution, and activism.