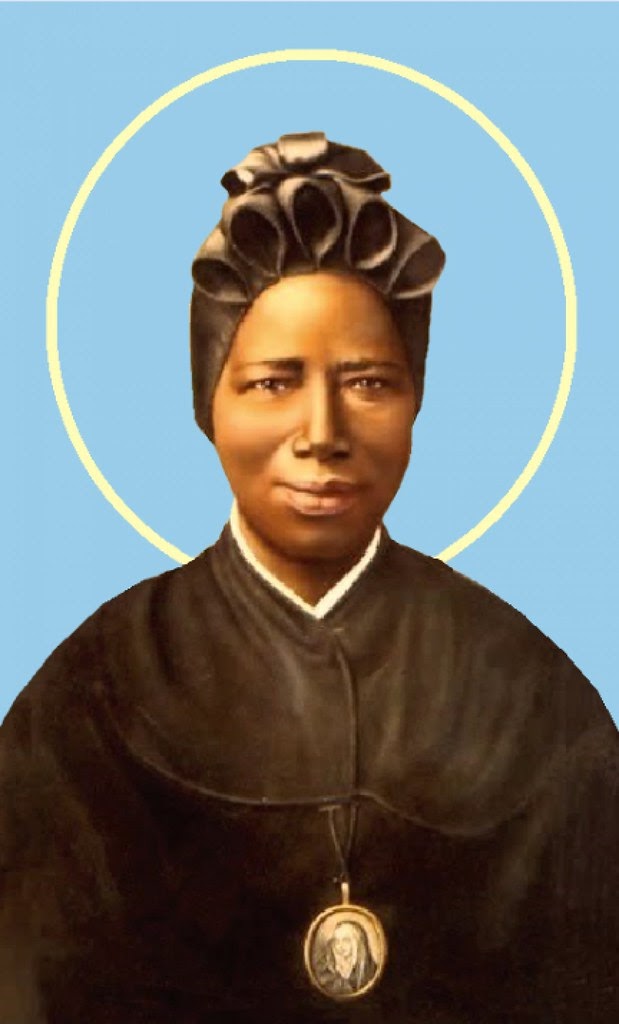 Human trafficking is an exploitation of vulnerability and migrants are among the most vulnerable populations.
St. Josephine Bakhita (pictured), who was born in 1869 in South Sudan, was kidnapped and sold into slavery at the age of 7 and spent much of her life in captivity. She is the patron saint of victims of slavery and her feast day is Febraury 8th.
Each year, FAN joins partner organizations to bring awareness to the plight of human trafficking. Human trafficking is frequently confused with human smuggling, which involves illegal border crossings. In reality, this heinous crime does not require any movement at all. Women, men, and children can be recruited and trafficked in their own home towns and even their own homes. (Reference: Worldwide Sex Trafficking Statistics & Dataset)
The Justice for Immigrants campaign of the United States Conference of Catholic Bishops (USCCB) has resources here including toolkits, background information, and more.
We often collaborate with the U.S. Catholic Sisters Against Human Trafficking in promoting their campaigns and educational materials as well as the monthly Stop Trafficking newsletter, listed below.
We continue to pray for an end to this form of modern slavery.