An important part of advocacy for social justice is attending and occasionally planning actions. These visible events help our lawmakers in Washington, D.C. and around the country clearly see what issues are important to everyday people.
The staff of FAN regularly participates in many kinds of advocacy actions. Here is what we've attended so far this year: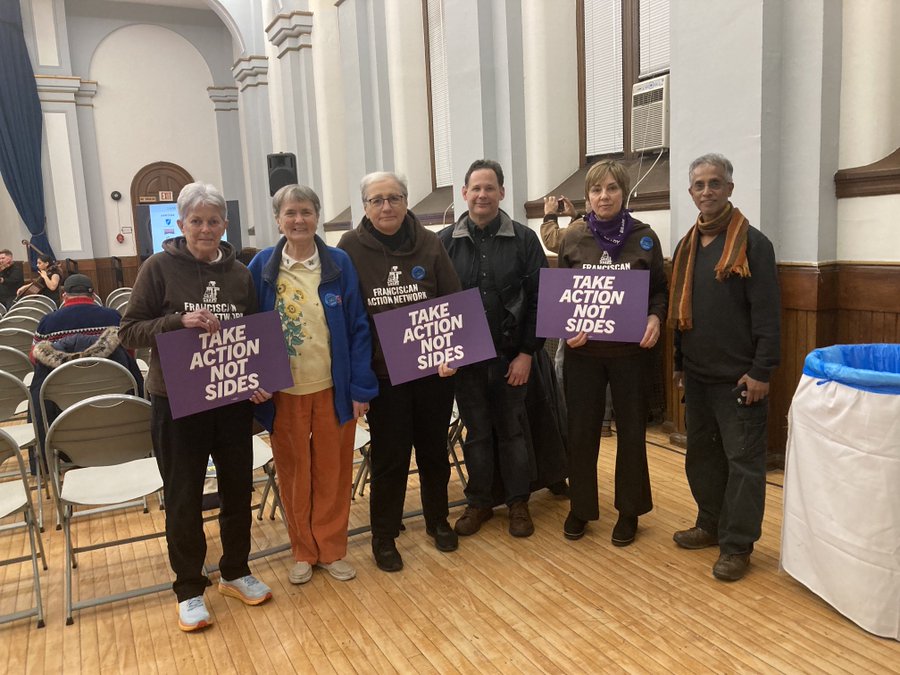 Feb. 14: Remember Parkland
FAN attended this commemoration of the Parkland, FL shooting to honor victims & call for action against gun violence.
More photos and Eagle News Article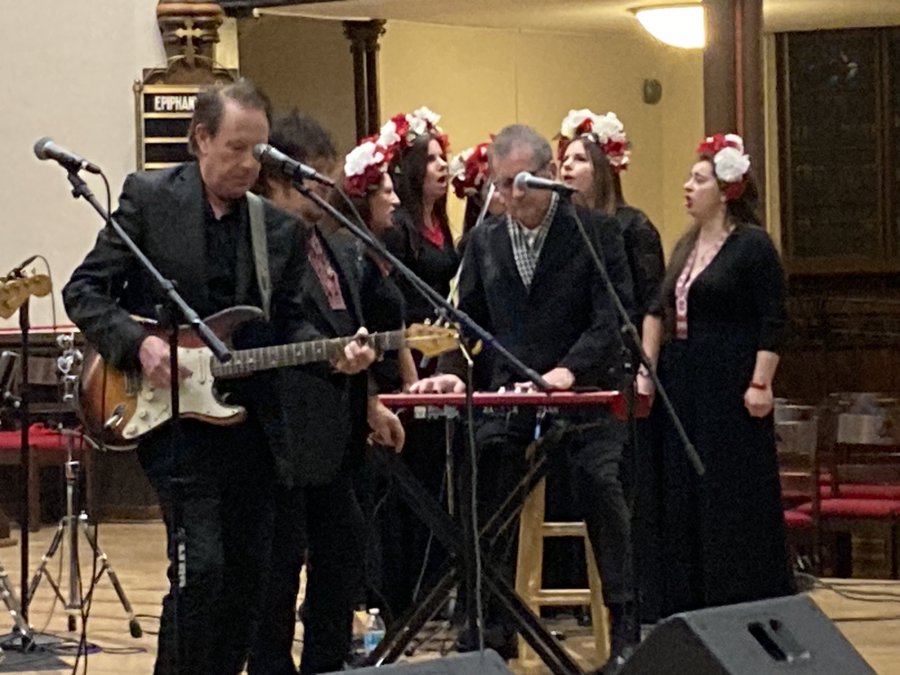 Feb. 17: Faith in Peace Concert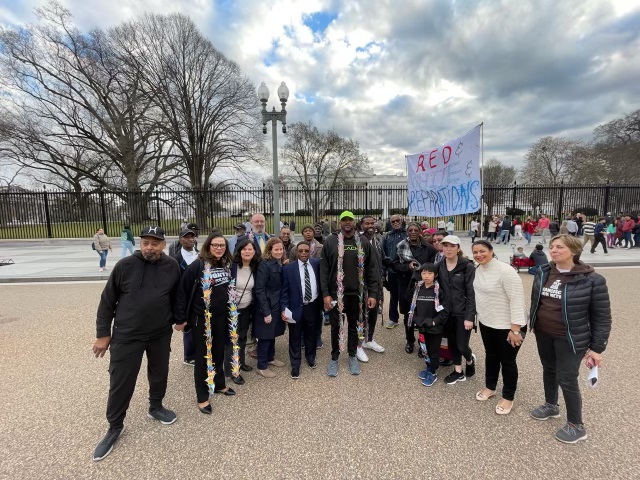 Feb. 20: 40 for 40 at White House
At the White House to greet Rev Robert Turner, who walked 40mi from Baltimore to ask the President to study reparations.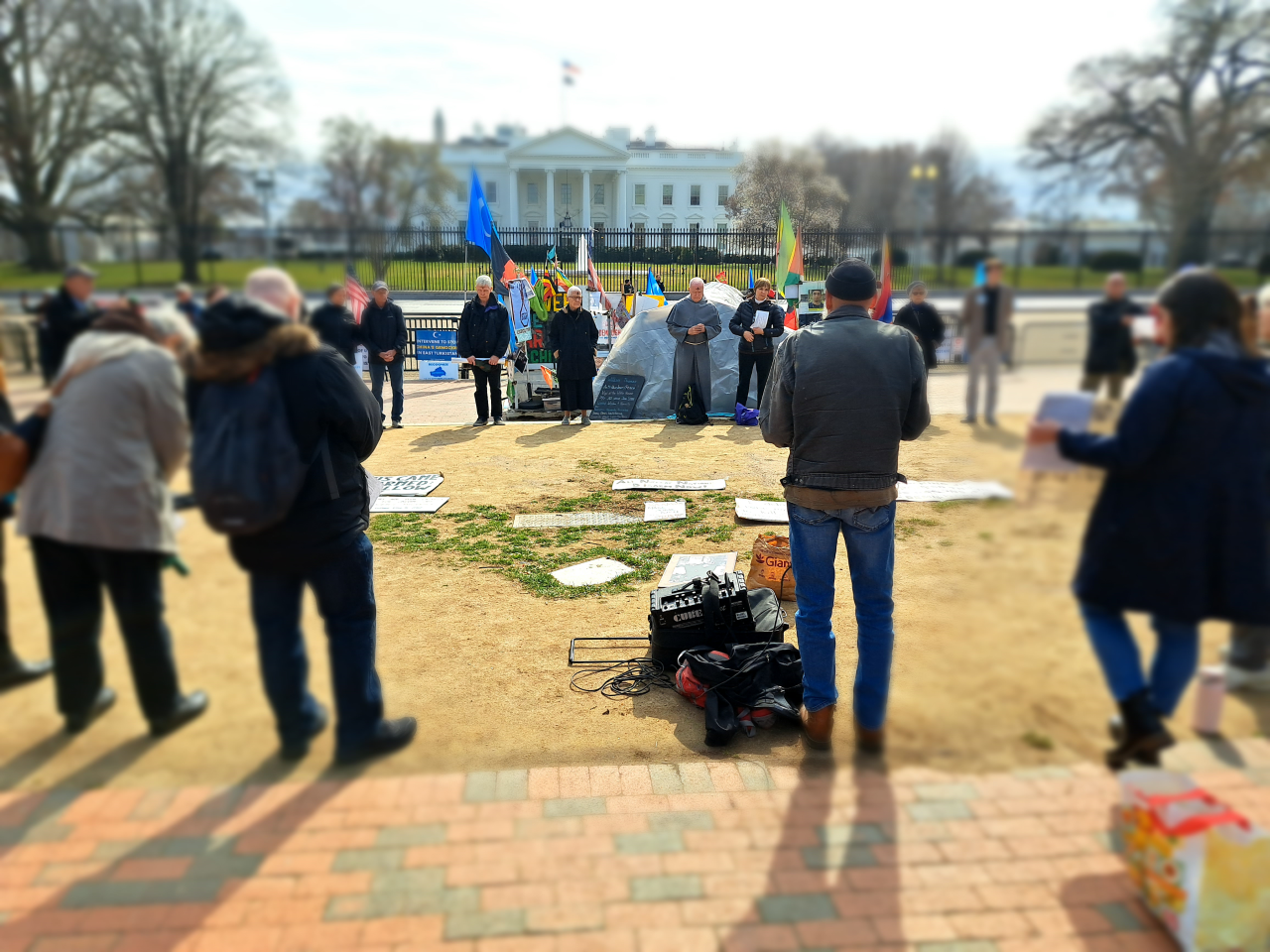 Feb. 22: Ash Wednesday Liturgy
FAN staff participated in an Ash Wednesday Liturgy of Repentance at the White House.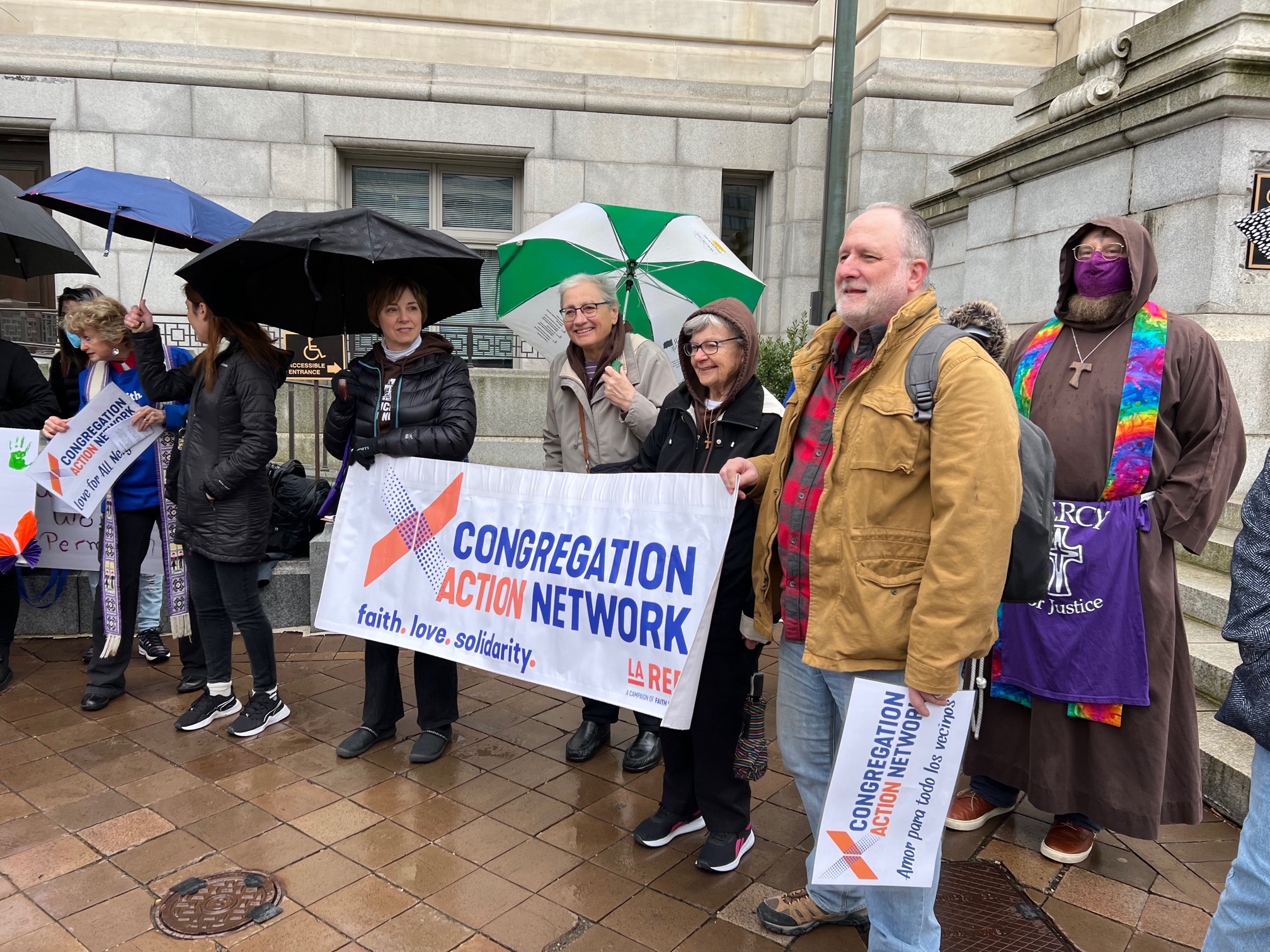 Feb. 22: Migrant Rally
FAN joined our friends at Congregation Action Network in calling for migrants in the DC area to have basic needs met.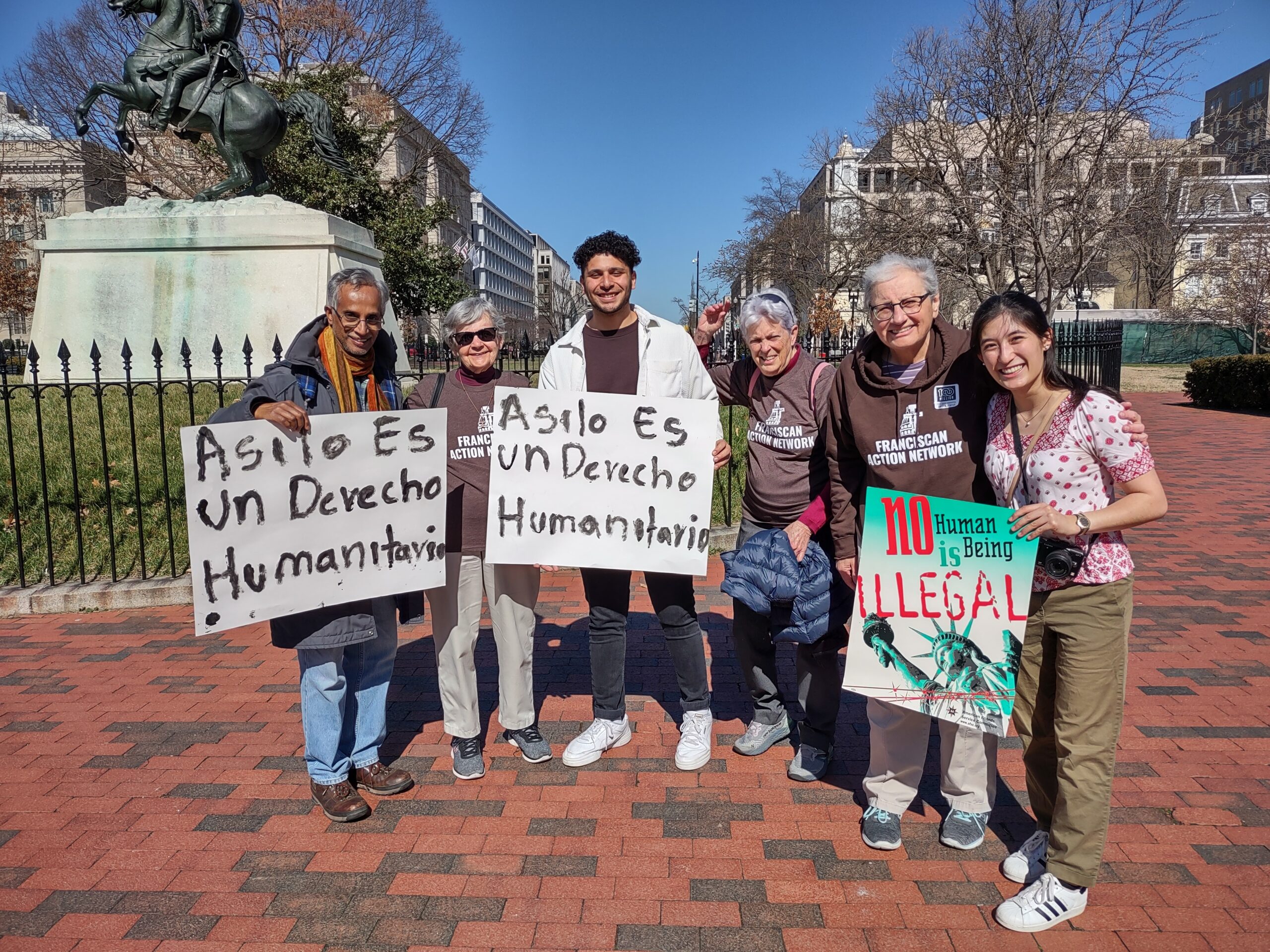 Feb. 23: Asylum Ban Protest
The FAN staff joined the Welcome with Dignity campaign and Interfaith Immigration Coalition at a rally outside the White House in protest of the proposed ban on asylum seekers at the southern border.
More photos and information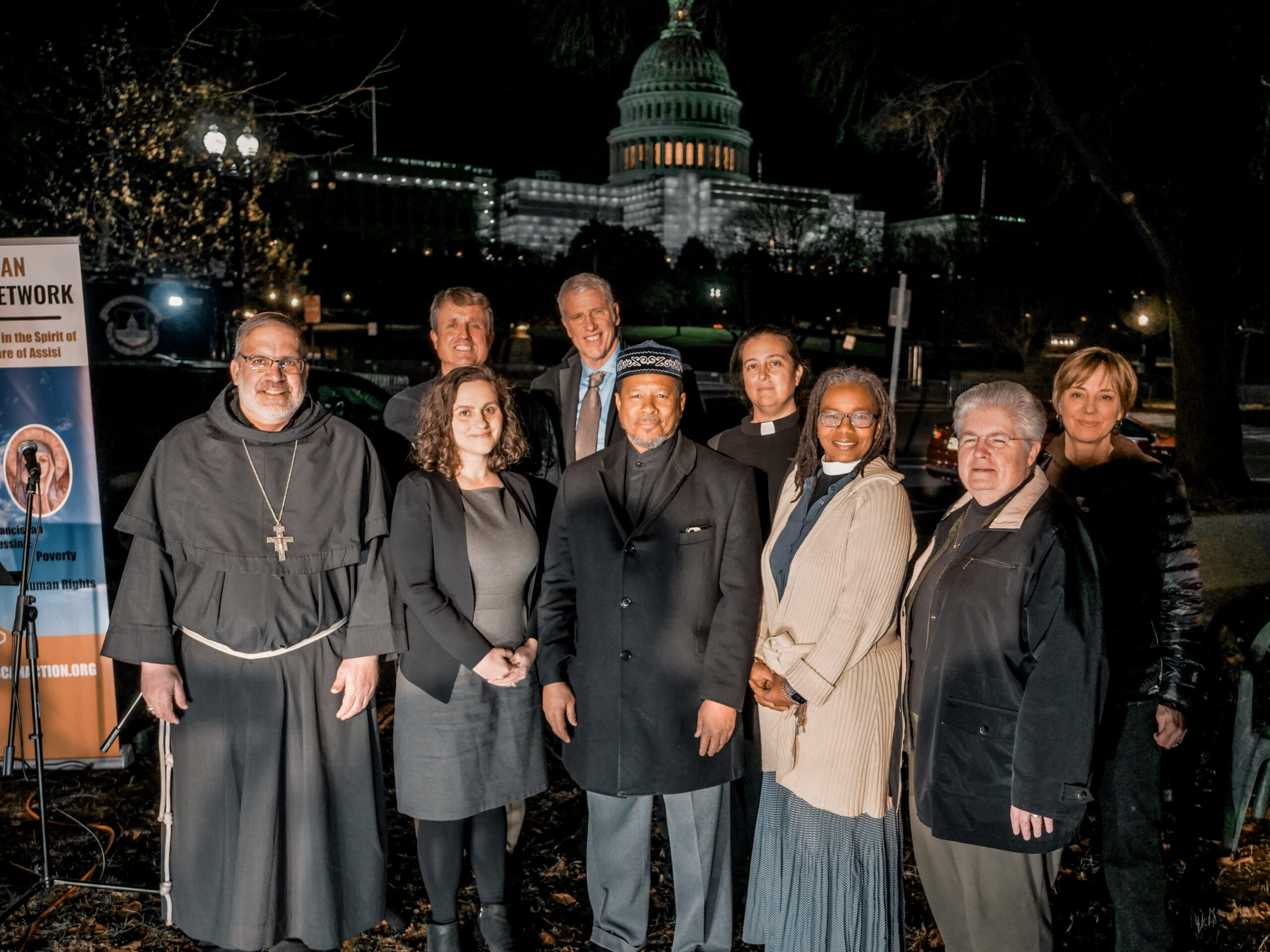 Jan. 5 & 6: Interfaith Vigil
Franciscan Action Network and Light4America together cosponsored  Christian, Muslim, & Jewish faith leaders prayed for unity & peace.
See Recording & More photos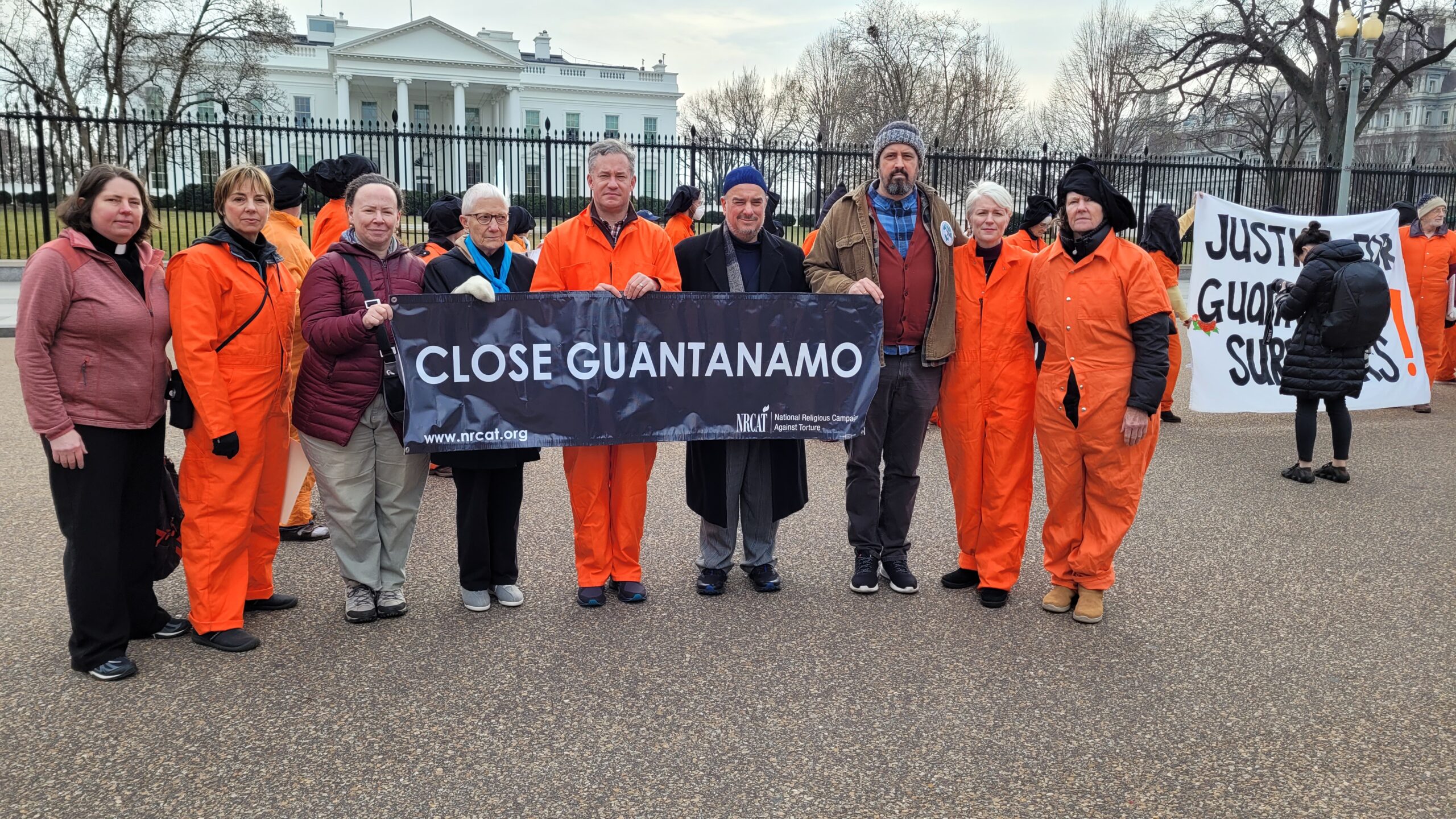 Jan. 11: Close Guantanamo
FAN joined a peaceful vigil at the White House urging the U.S. Government to close Guantanamo. Justice advocates, activists, and attorneys gathered on the 21st anniversary of the opening of the detention facility.
Sponsored by National Religious Campaign Against Torture (NRCAT)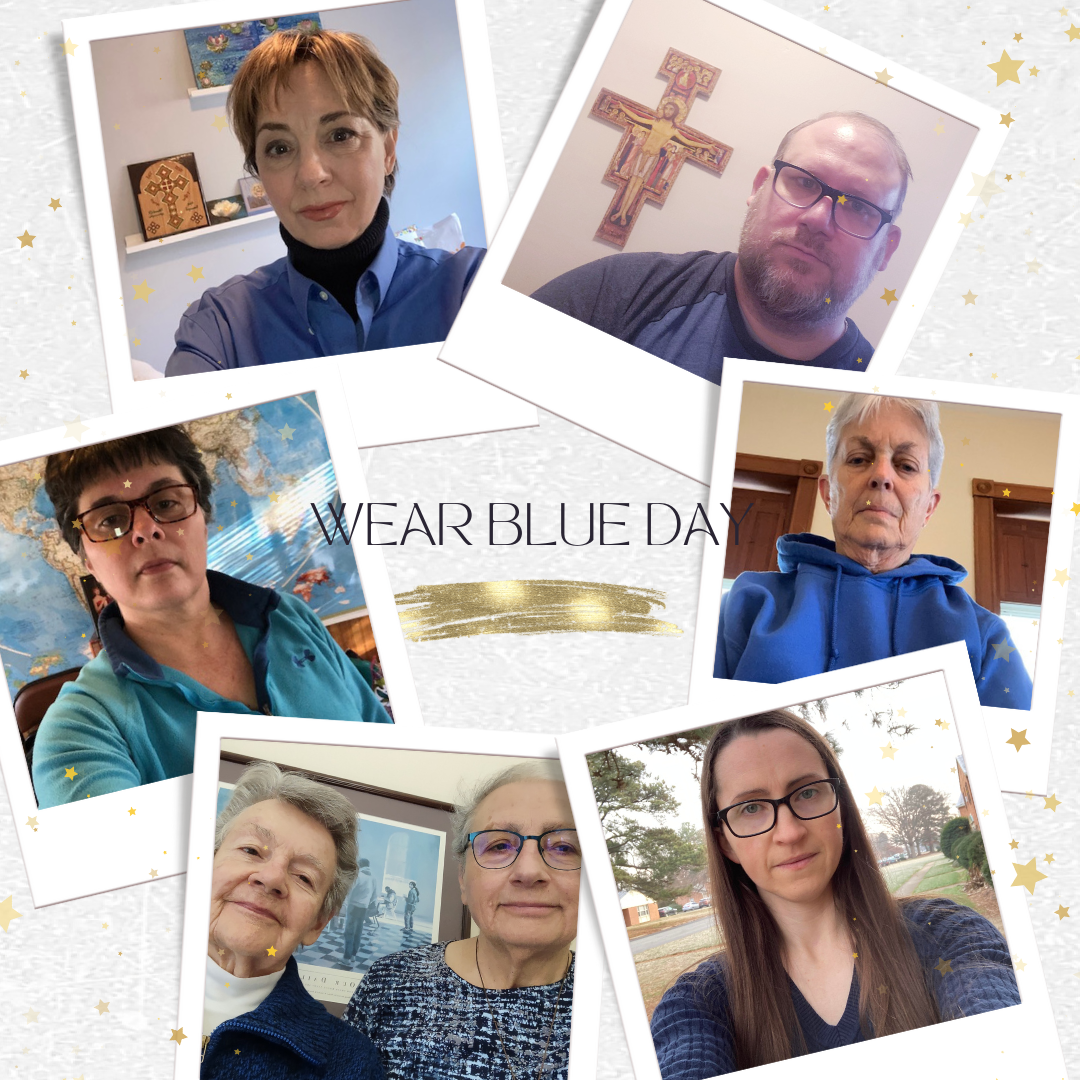 Jan. 11: Wear Blue Day
Wear Blue Day helps raise awareness about Human Trafficking. FAN staff participated on social media.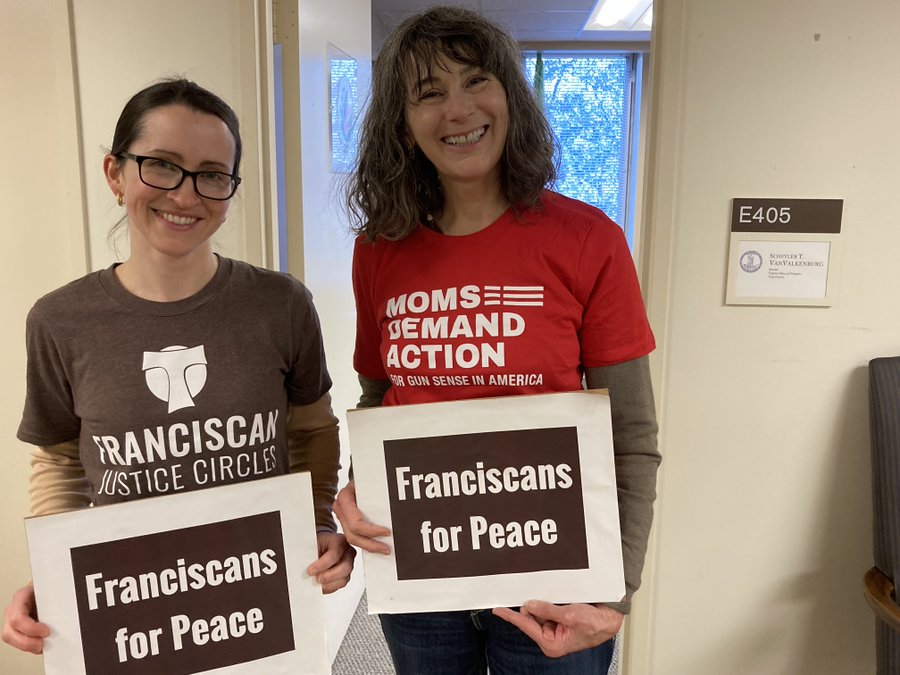 Jan. 13: Gun Violence Prevention Action in VA
Advocacy day in Richmond, VA with Moms Demand Action to engage with lawmakers on Gun Violence prevention.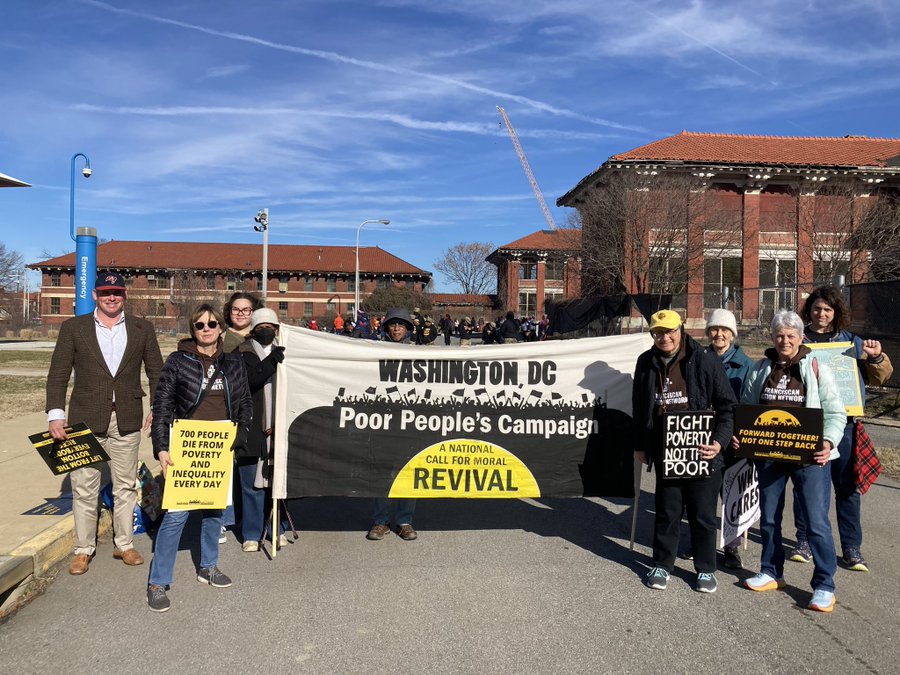 Jan. 16: Martin Luther King Day
At the Washington, DC MLK Day peace parade with the Poor Peoples Campaign to continue Dr. King's fight for social, political and economic rights.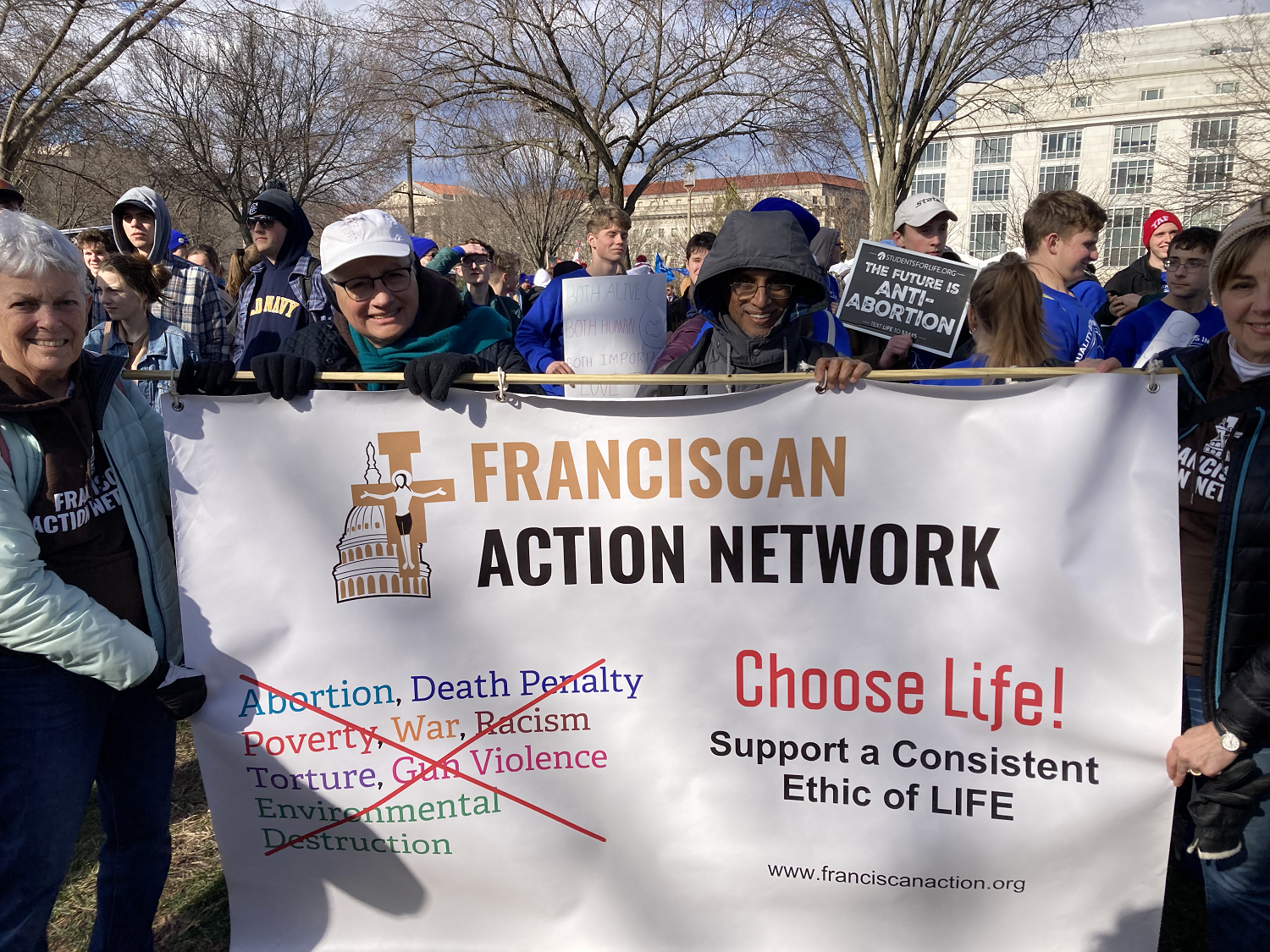 Jan. 20: March for Life
At the March for Life each year FAN marches under a banner urging a consistent ethic of life.