As part of the celebration of our 10th Anniversary, the Franciscan Action Network (FAN) was inspired to host an art contest. We reached out to Franciscan High Schools and Universities to offer an opportunity for the students to learn more about Saint Francis and Saint Clare of Assisi, to showcase their artwork, and perhaps to win a prize.
We received 56 beautiful pieces in a range of medium, including photography, stained glass, sculpture, and mixed media. We are so impressed with all the pieces! The pieces were judged anonymously by FAN staff and board with assistance from Christopher Dwyer, Custody Representative from the Monastery, whose background as a gallery curator was valuable.
We are proud to announce our winners:
First prize of $500 went to Brianne M. from Oldenburg Academy (below)
Second prize of $250 went to Lauren S. from Neumann University (lower, left)
Third prize of $100 went to Erin K. from St. Francis High School (lower, right)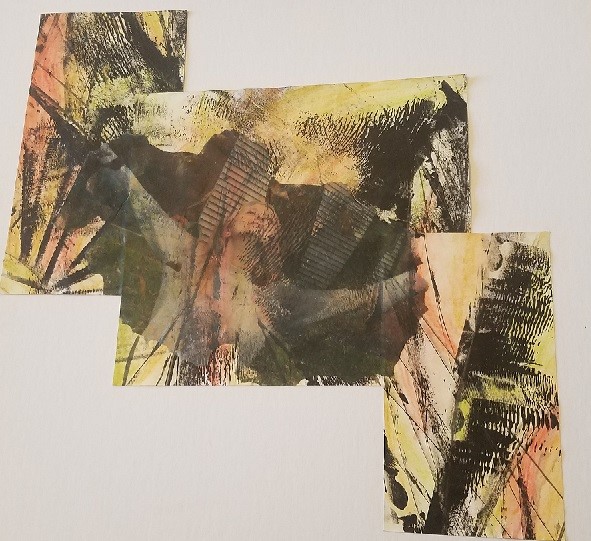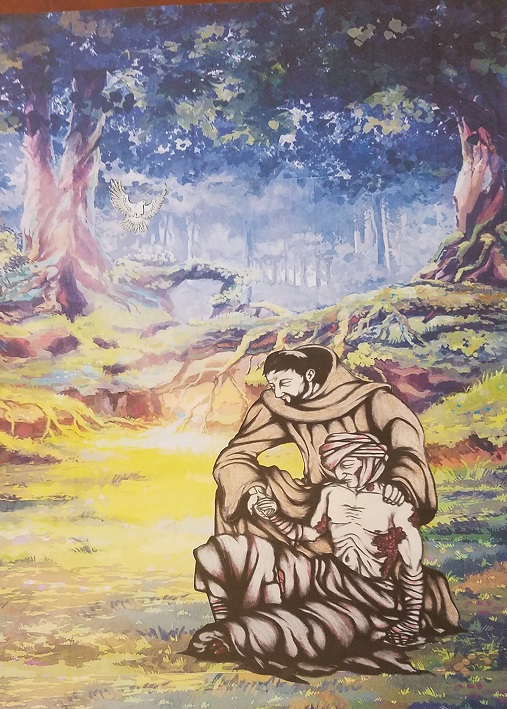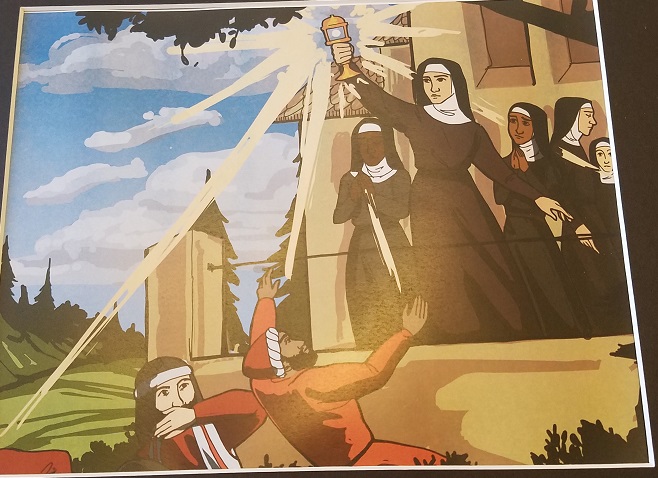 We also added special commendations which went to Allan J. from Silver Lake College  and Siera R. from Villa Maria College who will each receive $50 for their pieces.
We wanted to showcase these talented artists and reached out to the Franciscan Monastery of the Holy Land in Washington, D.C. They agreed enthusiastically to help us host all entrants in a gallery-style art show in January to share this engaging work.
In a Franciscan spirit of collaboration, FAN and the Franciscan Monastery hosted our 10th Anniversary Gallery Art Show, January 11th at 6:30pm. We welcomed many visitors to the Monastery who learned about its history and all it has to offer. Attendees also heard about FAN's mission and work and were able to browse the beautiful artwork, each piece a depiction of scenes and aspects of the lives of Saint Francis and Saint Clare.