The Gospel of Matthew tells us that we must not serve God and money. (Matthew 6:24) After hearing God's call to "rebuild His Church" a young St. Francis famously renounced his wealthy merchant father and all his worldly possessions. Our faith teaches us that we must recognize each person as a gift from God, and that we must emphasize the importance of the essential humanity and dignity of each person. And, as Pope Francis calls us to "meddle in politics" we interpret this concept as a requirement that all Americans must have an equal say in the public square.
Following the Gospel example of Jesus and taking our cues from both St. Francis and Pope Francis, the Franciscan Action Network (FAN) has taken the lead on an interfaith coalition, "Faithful Democracy" looking at the issue of money in politics. The coalition looks at the issue from both a faith and legislative perspective, using the issues of climate change, gun violence prevention, and immigration/private prisons as catalysts. Ultimately, we seek to advocate for overturning the Citizens' United ruling and passage of some form of public financing to stop the corrosive influence of unchecked big money on our democracy.
It is imperative that for a fully functioning and representative government of all Americans that we institute reforms in the areas of campaign finance, voting rights, and good governance. FAN has been an instrumental faith voice calling for those reforms since the Citizens United decision nearly a decade ago.
From the coalition's beginnings in the wake of the Citizens United decision in 2010, FAN and Faithful  Democracy's work with the WISC (Washington Interfaith Staff Committee) was unique—it is multi-issue and works with both faith-based and good governance partners including Public Citizen, Common Cause, People for the American Way, and Democracy 21. FAN and Faithful Democracy are now seen as the major faith-based players on issues of money in politics and good governance. The WISC community involvement in the work of getting big money out of politics stretches back even further than the passage of Citizens United. "Religious Leaders for Campaign Finance Reform" was instrumental in the passage of McCain-Feingold in 2002. After Citizens United, it was imperative for WISC to once again focus on issues of good governance and FAN was tasked with taking the lead.
Join us as we bring about the Kingdom of God here on earth and implement vital reforms that are necessary to have a fully functioning and healthy democracy.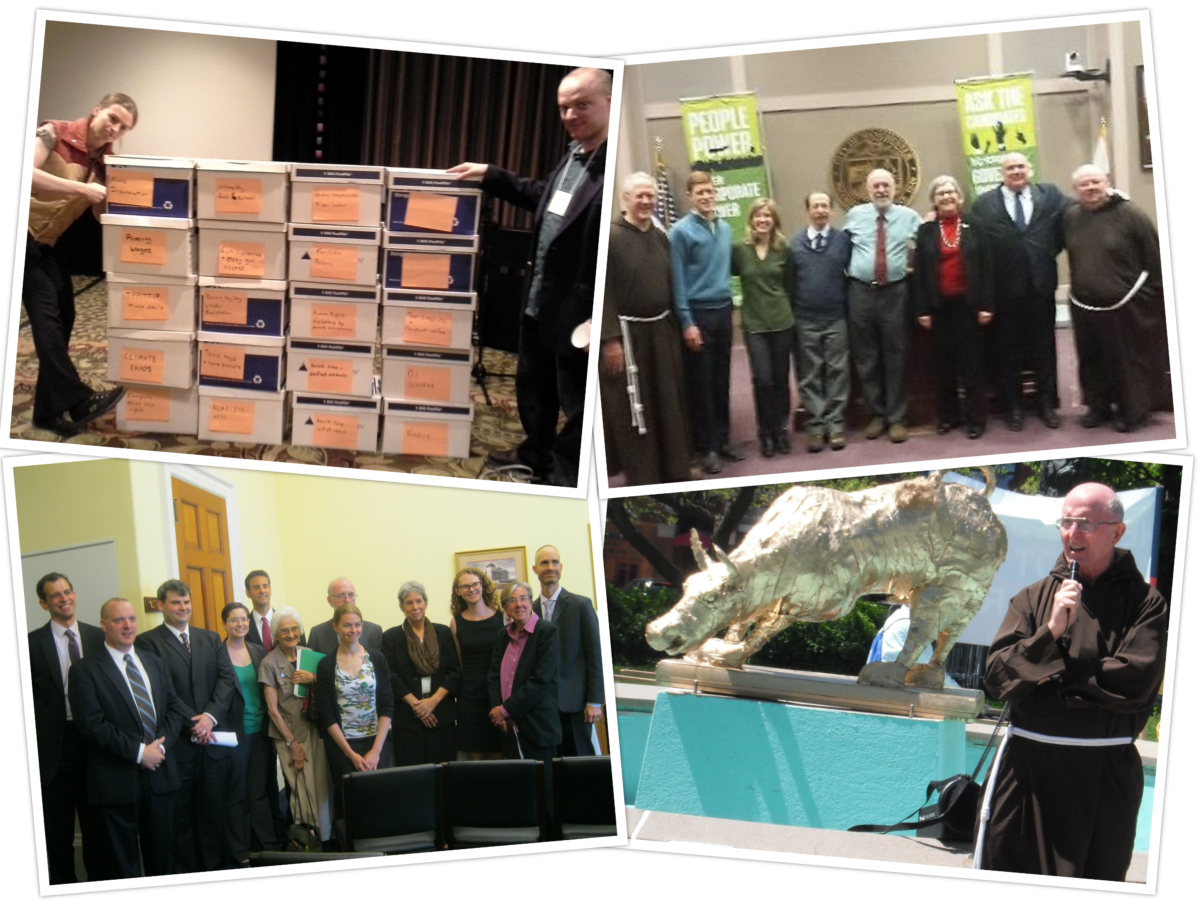 Engagement around Faithful Democracy in 2020:
All through 2020, Faithful Democracy is launching a bi-monthly toolkit "Unheard Voices" which will look at issues of voting rights and good governance. Each chapter will be listed below as it becomes available.

Chapter One: Voting Rights and Disenfranchisement
Chapter Two: Money in Politics
Chapter Three: 2020 Census Toolkit
Chapter Four: Faithful Elections in COVID
Due to the Covid-19 pandemic, the Faithful Democracy Coalition is working hard to ensure safe and secure elections in November, 2020. As the Senate debates another stimulus package, we call on our Members of Congress to take extra steps to make sure everyone can vote, like offering more absentee ballots and sanitizing voting equipment. To do this, the Senate needs to allocate the $3.6 billion to protect our elections. Several organizations sent appeal letters to the Senate Rules Committee ahead of the vote, including FAN. Read our letter here.
Take Action:
Call your Senators and tell them you support $4 billion in funding for necessary changes to elections systems that allow voters to safely participate in the November election. Use this number to get connected to their Senate Offices: 1-888-415-4527
Click here to sign the people of faith money in politics petition calling for a constitutional amendment to get money out of politics.
Click here to sign the Faith Voices petition urging Congress to keep the Johnson Amendment intact.
Click here to watch the Faithful Democracy Town Hall Webinar: Protecting Our Democracy in the Face of COVID-19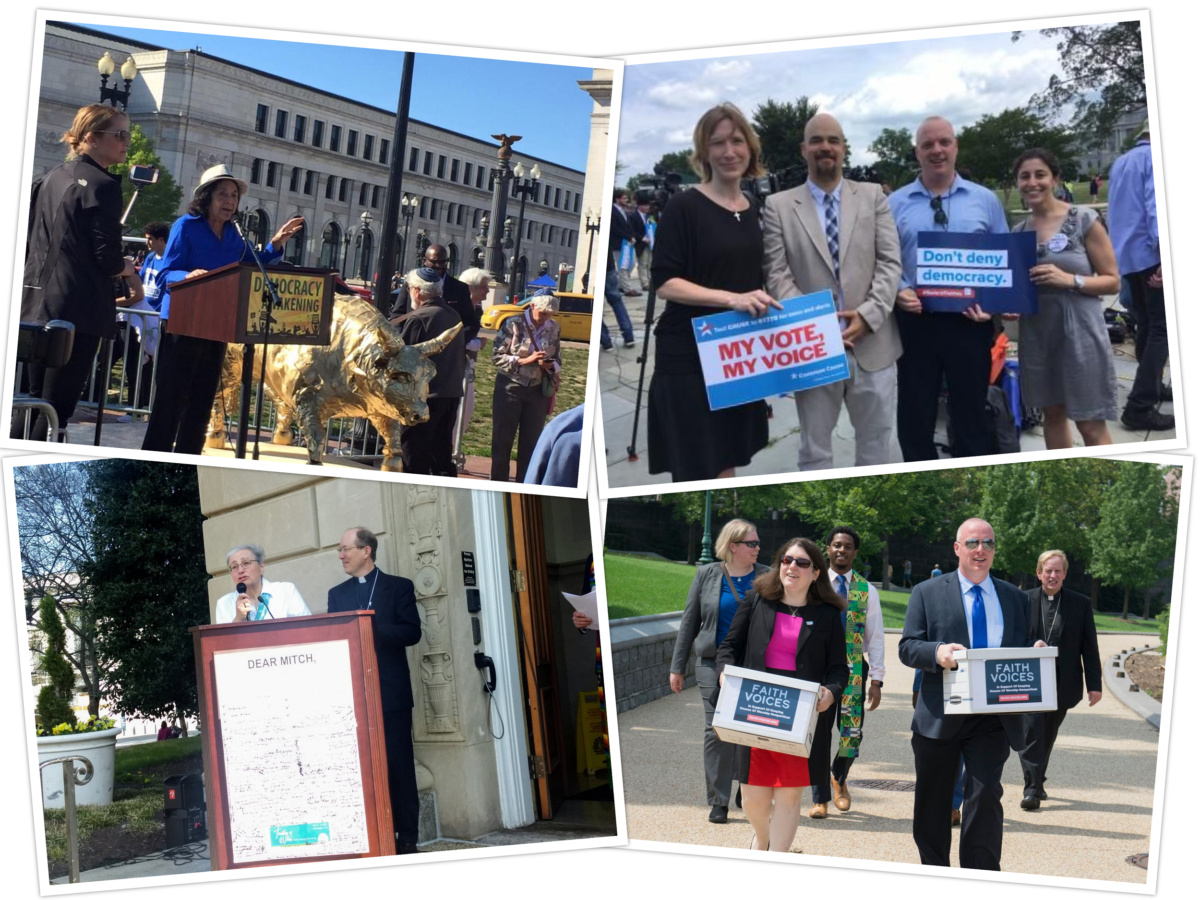 Questions?
For more information about the campaign, email Jason Miller, FAN Director of Campaigns and Development.