We have a real shot at immigration reform this year.
Congress is on the verge of creating a new, long overdue pathway for millions of immigrants through a complex process known as budget reconciliation. The House and Senate passed budget resolutions allocating over $100 billion to provide legal status to eligible immigrants. Congressional committees are now drafting the legislative text that will dictate who may qualify for this new program.
Our good friends at The American Immigration Council developed these new fact sheets to provide a breakdown of several possible paths to legalization that Congress is currently considering.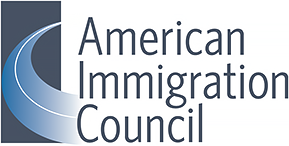 These bills would establish a program through which undocumented immigrants who came to the U.S. at a young age, DACA recipients, and recipients of Temporary Protected Status could earn legal status.
2. Farm Workforce Modernization Act of 2021
This bill would establish a program through which certain undocumented farmworkers in the United States could earn legal status, reform the H-2A program, and establish an E-Verify employment eligibility verification system for all agricultural employment.
3. Legalization Through 245(i)
If Congress amended Section 245(i)—establishing a new filing deadline and physical presence requirement for undocumented immigrants—thousands of people with immigrant visa petitions or labor certification applications already filed on their behalf could potentially apply for legalization without having to first depart the United States.
4. Legalization Through "Registry"
Certain immigrants can "register" for legalization if they entered the country on or before a specified date and demonstrated good moral character and continuous residence since their entry. If Congress advanced the registry date, millions of non-citizens who are long-term residents of the United States could potentially apply for legalization.
5. Documented Dreamers: An Overview
Children who age out of temporary, non-immigrant visa categories are vulnerable to deportation. The Dream Act—two versions of which are before Congress—would permanently protect certain documented Dreamers who do not qualify for regular DACA protections.
Congress has the chance to help millions of people finally gain legal status in the United States. We will continue to provide updates on how these possibilities unfold.