During westward expansion of the United States, the Catholic Church as well as other religious organizations collaborated with the government to create a system of residential schools for Indigenous children.
For well over a century, the intention of these schools was to assimilate these children into the way of life introduced by the colonizers, through the eradication of their languages, cultures, and social connections. The goal was severance of the deep ties of Indigenous Peoples with their ancestral lands. The result was traumatic and violent assimilation of Native children.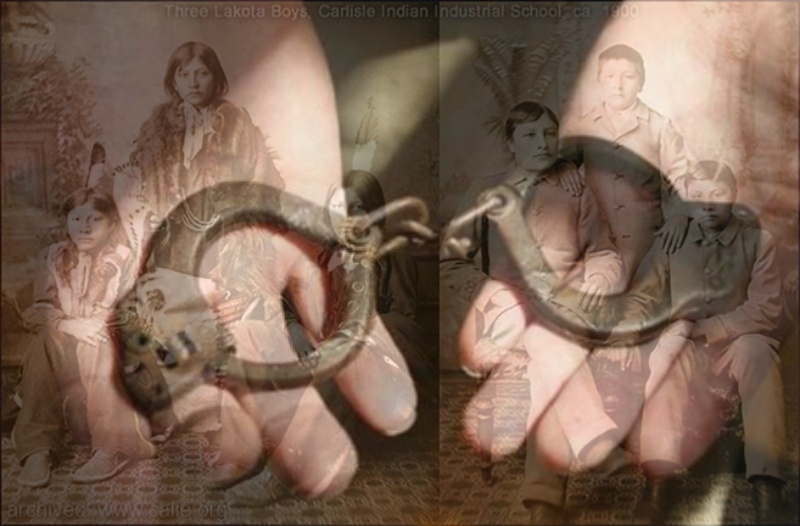 On June 22, 2021, the U.S. Secretary of the Interior Deb Haaland announced the Federal Indian Boarding School Initiative, directing the Department of the Interior to undertake an investigation of the loss of human life and lasting consequences of the Federal Indian boarding school system. For nearly two centuries, the Federal Government was responsible for operating or overseeing Indian boarding schools across the United States and its territories. Today, the Department is therefore uniquely positioned to assist in the effort to recover the histories of these institutions. Because some of these schools were operated by Franciscan communities of religious, we are actively monitoring the outcomes.
The U.S. Department of Interior recently released Volume 1 of an investigative report called for as part of the Federal Indian Boarding School Initiative, a comprehensive effort to address the troubled legacy of federal Indian boarding school policies. Click the link below to access the report.
This is a significant step by the federal government to comprehensively address the facts and consequences of its federal Indian boarding school policies. The report presents the opportunity for the U.S. government to reorient federal policies to support the revitalization of Tribal languages and cultural practices.