We've all had moments where we've felt we didn't belong, but for people who moved to this country, that feeling lasts more than a moment. We all want to feel safe and included in the community we call home, but today, too many of our neighbors experience exclusion, isolation, harassment, and even violence on the basis of their identity.
Franciscan Action Network is proud to be partnering with the Ad Council and the American Immigration Council on the Belonging Begins with Us campaign to foster a more welcoming nation where everyone – regardless of background – feels they belong. Using video homilies from priests all over the country, we aim to help in finding points of connection and shared experiences to create a more welcoming nation where everyone belongs.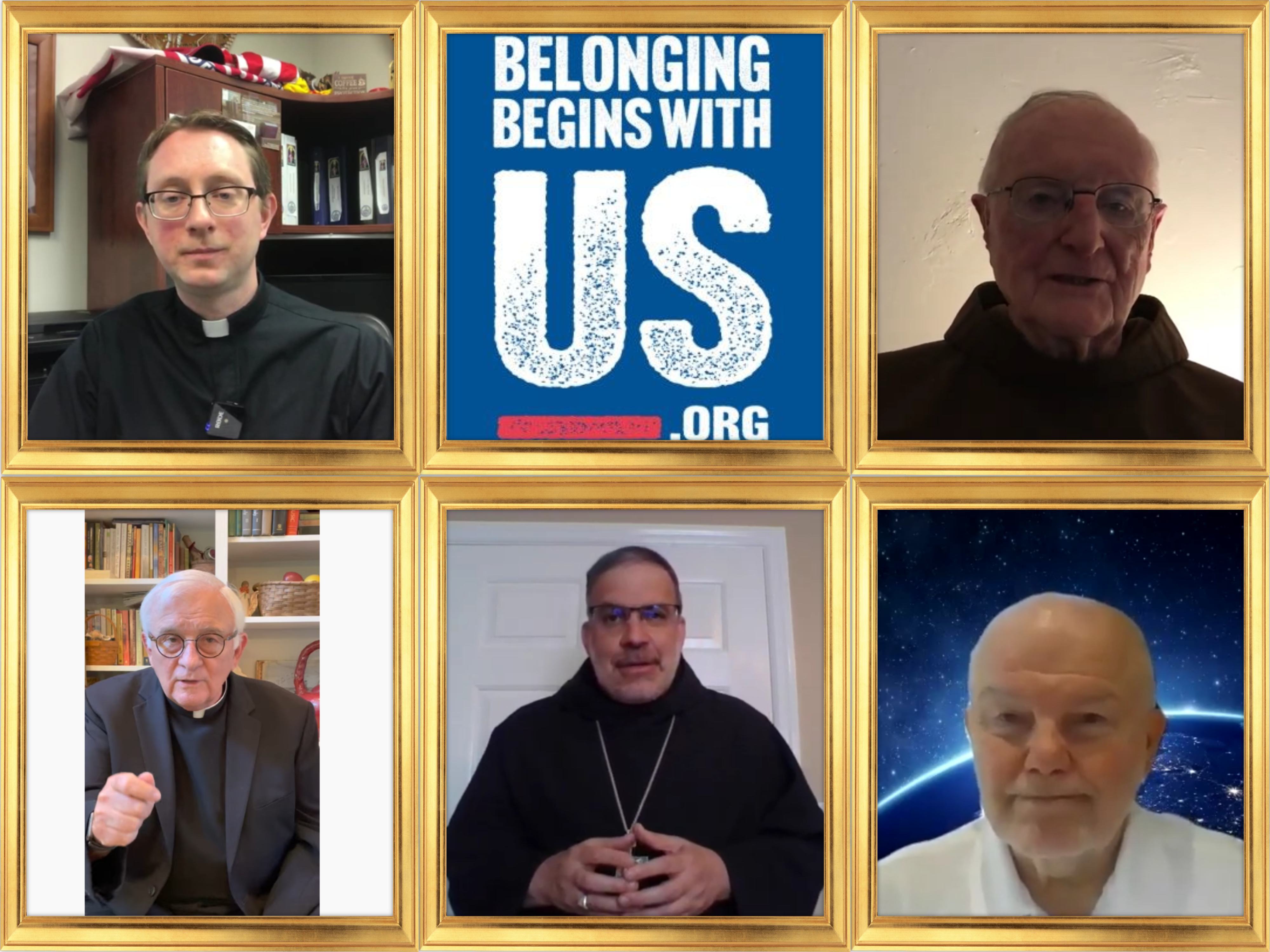 Beginning with a homily for Pentecost by Bishop John Stowe, OFM, we have been collecting video homilies for each week's Gospel and posting them to our YouTube Channel. These are accessible to anyone who is in need of them. Catholic priests who want to offer a video homily can sign up here and you will be contacted by Jason Miller, who is coordinating this project.
If you need help recording a homily, we can set up a zoom call and record it together.
Help us play a part in making sure everyone feels like they belong.