​
The Assisi, Italy Peace & Justice Pilgrimage
June 23 – 30, 2024
Sponsored by
Pace e Bene Nonviolence Service and
the Franciscan Action Network

Led by Pace e Bene's Dr. Ken Butigan and Friar Michael Lasky, OFM Conv.
with Michele Dunne, OFS, Executive Director of the Franciscan Action Network
SLIDESHOW FROM THE PEACE AND NONVIOLENCE PILGRIMAGE IN 2019
"The pilgrimage to Assisi felt like a week in heaven, surrounded by beauty, spirituality, and warm companionship. The trip really motivated me to look again at how I am living out my values in terms of public activism. It was a deep experience, and I suspect that its fruits will be appearing in my life for years to come"
— Michele D. (2019 Pilgrim)
THE PILGRIMAGE
Join Pace e Bene Nonviolence Service and the Franciscan Action Network on a powerful pilgrimage to Assisi, Italy in the summer of 2024 led by Franciscan Friar Michael Lasky and Dr. Ken Butigan.
This journey is a one-week pilgrimage to Assisi, Italy June 23 – June 30, 2024, to pray, study the lives of St. Francis and St. Clare, build community, and deepen our commitment to Gospel nonviolence. Michele Dunne, Executive Director of the Franciscan Action Network will join Friar Michael and Dr. Butigan in this once-in-a-lifetime experience—and we hope you will too!
For decades Pace e Bene and the Franciscan Action Network have promoted active engagement for justice, peace, and nonviolence in the spirit of St. Francis and St. Clare. Together, we will walk in the footsteps of these peacemakers whose courageous nonviolence, compassion for others, kinship with creation, and work for peace and reconciliation have inspired people everywhere.
The Peace & Justice Pilgrimage of to Assisi seeks applications for 30 pilgrims. Participants would be invited to make this journey not as a sight-seeing trip, but as a pilgrimage to learn how the examples of St. Francis and St. Clare can help us take another step on our own paths of spirituality and action. This trip then will be a retreat time of prayer, personal renewal, and invigorating discussion, a holy pilgrimage in the long tradition of Christian spirituality.
THE DETAILS
Each pilgrim will pay their own airfare to and from Rome, as well as ground travel from Rome to Assisi and back. Each pilgrim will arrive at Hotel Giotto in Assisi, Italy by 3 pm on Sunday, June 23 and depart the Hotel Giotto on Sunday morning, June 30. Breakfast and dinner will be provided each day at the hotel; lunch is on one's own.
The Pilgrimage will begin on June 23 with a welcome, introductions and a Catholic Mass, then a social and dinner. Every morning, Friar Michael will celebrate a daily Mass and reflect on the Gospel call to justice, peace and nonviolence. Then we will visit a significant site in or around Assisi and have a presentation on the lives of St. Francis and St. Clare and their lessons of nonviolence, presented by Ken and Friar Michael. There will also be time for quiet reflection and group discussion, as well as personal check-ins.
Afternoons will be free for lunch, rest, getting to know other participants, and further sight-seeing. Then we will gather for dinner and an evening check-in and prayer.
THE SCHEDULE
(Subject to change – a final itinerary will be sent to those accepted before the trip )
Sunday, June 23: Registration and check-in at Hotel Giotto from 1-3pm. Upon arrival in Assisi, you will be welcomed by the pilgrimage leadership team at the Hotel Giotto. In the late afternoon we will spend some time getting to know one another and looking at the week ahead. Ken Butigen will give a talk entitled Francis & Clare: From Violence to Goodness. This will be followed by Mass with Friar Mike. The evening will end with a cocktail hour and dinner at the Hotel Giotto.
Monday, June 24: On Monday we will immerse ourselves in the Franciscan story of Peace & Goodness with the first part of the day spent as pilgrims in the Basilica of St. Francis, with Friar Mike as our guide. Everyone is then on their own for lunch and to enjoy some free time for further reflection. We will gather again in the late afternoon for Mass in a chapel at the Basilica of St. Francis. The evening brings an opportunity for group reflection, socialization, and dinner.
Tuesday, June 25: On Tuesday we will depart the walled city for the valley below Assisi, to visit the chapel of St. Mary of the Angels, which St. Francis called home. Here Ken Butigan will talk about Francis & Clare's Nonviolent Actions: Connecting. We will continue to St. Mary Magdalen where Francis lived with the lepers, for Mass and a talk by friar Mike on JPIC as Franciscan DNA. On our way to our final stop of Rivotorto, the first foundation of the Franciscan Order, we will pause at the American World War II cemetery. Everyone is then on their own for lunch and to enjoy some free time for further reflection. The evening brings an opportunity for group reflection, socialization, and dinner.
Wednesday, June 26: On Wednesday we make a pilgrimage to San Damiano, a chapel that Francis and his early followers rebuilt. It then became the home of St. Clare and her sisters. Here Ken Butigan will talk about Francis & Clare's Nonviolent Actions: Engaging. Our time at San Damiano will conclude with Mass. Everyone is then on their own for lunch and to enjoy some free time for further reflection. In the late afternoon we will gather again at the Basilica of St. Clare to spend some time meditating before the San Damiano Cross (from which Christ spoke to Francis and asked him to rebuild the church) as well as a visit to the tomb of St. Clare. The evening brings an opportunity for group reflection, socialization, and dinner.
Thursday, June 27: On Thursday we all are free to wake up to the sounds of the bells of Assisi. This is a completely unscheduled day for all pilgrims. Some may choose to stay close and wander the streets, while others may venture off to Greccio, La Verna, Gubbio, Florence, etc.
Friday, June 28: On Friday we make our way to the upper streets of Assisi to CEFID, the International Franciscan Center for Dialogue. Here we will listen to Friar Mike talk about Jesus & Civil Disobedience. Following Mass at CEFID, we will make a pilgrimage doing a "Clare Walk" from St. Clare's family home to the city gate through which she passed to join the Franciscan community. Everyone is then on their own for lunch and to enjoy some free time for further reflection. In the late afternoon we will gather again at the Hotel Giotto to hear Ken Butigan speak about Francis & Clare's Nonviolent Actions: Persisting. The evening brings an opportunity for group reflection, socialization, and dinner.
Saturday, June 29: On Saturday morning, we will remain for a little while at the Hotel Giotto to hear Ken Butigan share his thoughts on Francis & Clare's Nonviolent Actions: Reconciling. The rest of the morning is then free. At mid-day, pilgrims can catch a quick lunch in Assisi and then a taxi or pack a picnic lunch and hike to the Franciscan hermitage called Eremo delle Carcheri. Our time on the side of the mountain, where St. Francis and the friars lived and prayed in small caves, will include an outdoor Sunday Vigil Mass. We will then return to the Hotel Giotto for some closing thoughts on the past week spent together and then enjoy a farewell dinner at Terrazze di Properzio. Departures are the following morning.
Sunday morning, June 30: After breakfast, pilgrims are on their own to return to Rome for their departing flight or any other personal travel arrangements they may have.
COST AND HOW TO APPLY
Cost for the pilgrimage is $3100 per person. This fee covers the hotel stay for seven nights at Hotel Giotto in Assisi along with breakfast and dinner each night at the hotel and local ground transportation to and from the various sites that day. It will also cover fees associated with certain reservations needed for group access at sights in Assisi. We will also apply a portion of the funds towards a carbon offset program to alleviate the carbon emissions from flights and other transportation that are required for this pilgrimage. We are exploring funding for partial scholarships for participants aged 21-35.
Your flight is not included and participants will be responsible to book their own flights and arrive on time. Ground transportation to and from Assisi on June 23 and June 30 is also not provided though we will give you plenty of information about how to take trains from Rome to Assisi or meet up with other pilgrims traveling in the same direction together.
A non-refundable deposit of $500 will be due within 30 days upon acceptance to the pilgrimage. Final payment will be due by December 1, 2023. If more time is needed for final payment, arrangements can be made on an individual basis with Pace e Bene.
Please Note: In the event that COVID or any other pandemic makes traveling to Italy inadvisable in 2024, any payments made toward the pilgrimage will be refunded in full.
To apply: fill out this application and we will be in touch with you. Keep in mind, we are limited to 30 participants.
To join this pilgrimage all attendees must be 18 years of age or older. Those under 18 may also be accepted if accompanied by a parent or legal guardian.
PREPARATION
Once you have been selected to attend the Assisi Peace and Justice Pilgrimage we will ask you to prepare for the trip by taking extra time to read, pray and journal in the months ahead.
To make the most out of your journey, we recommend that everyone attending read Marie Dennis et al, "St. Francis and the Foolishness of God" or Dr. Butigan's book, "Franciscan Nonviolence" as well as at least one biography of St. Francis such as, "Francis of Assisi: A Revolutionary Life" by Adrian House. We also encourage all participants to join or organize at least one event during the Campaign Nonviolence Action Days as active nonviolent public preparation for this private pilgrimage and retreat to Assisi.
Several weeks before the trip, we will also hold a zoom orientation for all those attending the pilgrimage. This will be a chance to meet all those coming along, ask any questions ahead of time for the guides and give everyone some background on the sites we will visit. We will be in touch with you regarding the date.
Finally, we encourage everyone on the pilgrimage to enter the week in Assisi as a week of peace, prayer and pilgrimage. To maintain that atmosphere we request that each person attending be respectful of one another especially during prayer and Mass time and during sessions with Ken and Friar Michael so that we can encourage one another to make this not just a great vacation, but a spiritual pilgrimage into Gospel nonviolence and the footsteps of St. Francis and St. Clare.
OTHER LOGISTICS
As this is an international trip, all participants must have a passport in order to join us. If you do not have one, we encourage interested pilgrims to apply for your passport as soon as we have accepted your application.
Keep in mind that Assisi was built on a hillside so everywhere you go from Hotel Giotto is either up or down steep, uneven cobblestone streets which can be difficult to walk on. We will provide taxis for any pilgrim who needs assistance to each day's location. Outside of our scheduled activities you are responsible for your own transportation.
Something to consider: We recommend arriving early to Assisi. Even though we begin on June 23, if you arrive a day or two early, this will help you acclimate to the time change and overcome jet lag.
More details will be provided regarding transportation options and directions from Rome to Assisi as the date approaches.
ENVIRONMENTAL IMPACT
In order to lower our carbon emissions due to flights and other transportation, we will also be contributing a portion of your pilgrimage payment toward a carbon offset program for the whole group. More details will be provided.
COVID/PANDEMIC PROTOCOL
In the event of another pandemic or if COVID is resurging, as long as travel is still relatively safe, we will proceed with the pilgrimage, but all participants will be encouraged to follow all health and safety guidelines once in Italy. Please remember that going on any international journey has risks, including getting COVID and our team will help in any way we can to support and comfort anyone in this situation, though legally Pace e Bene and the Franciscan Action Network will not be held responsible for any participant who may get sick.
In the event that the pilgrimage gets cancelled all payments made toward the pilgrimage will be refunded in full.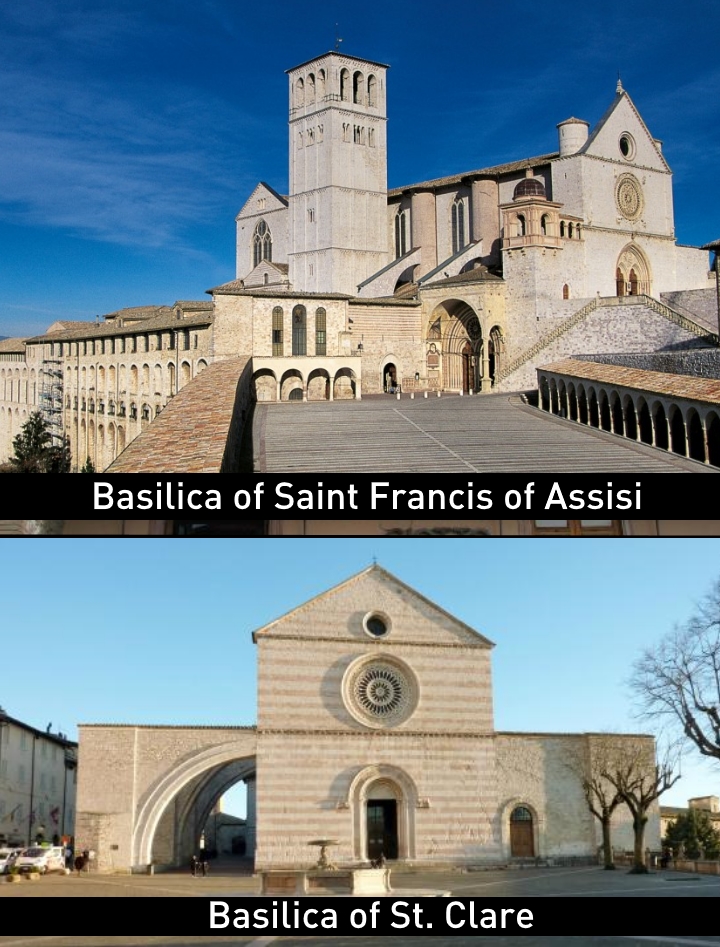 "Walking through the same streets, seeing the same views, breathing the air in the same spaces as St. Francis helps to bring alive his transformed life that transformed the world. Exploring Francis' transformation with a group of people committed to peace and nonviolence make today's efforts to wake up the world more alive."
— John E. (2019 Pilgrim)

TESTIMONIALS FROM 2019 PILGRIMS:
"A once in a lifetime peace pilgrimage to Spirit filled Assisi with compassionate, vital leaders who have dedicated their whole lives to Peace and Justice , who inspired us, broadened our understanding of nonviolence, changed us and provided one on one help to realize our dreams of promoting nonviolence in our own hometowns." – Tara C.
"Well organized, inspiring and insightful. We felt the power of the Holy Spirit through the connection made to Francis and Claire by Ken and John and also a connection with and deep appreciation of each other through the daily reflections and activities. The power of the pilgrimage deepened our awareness and commitment to claim a non violent way of life."   – Kathleen and Ed S.
"If you have a longing to go deeper on your pilgrim journey, in the beauty of Assisi, I highly recommend Pace e Bene. They will carefully walk you through all the traveling details, give you an itinerary with flexibility, provide daily input from the insightful professor Ken Butigan with inspiring masses. You will be inspired by the participants and the significant historical site." – Lynn S.
"The Assisi Pilgrimage has inspired me to continue Francis and Clare's journey of nonviolence and peace in my journey of working for peace and justice in our chaotic world." – Ellie V.
ABOUT THE PILGRIMAGE GUIDES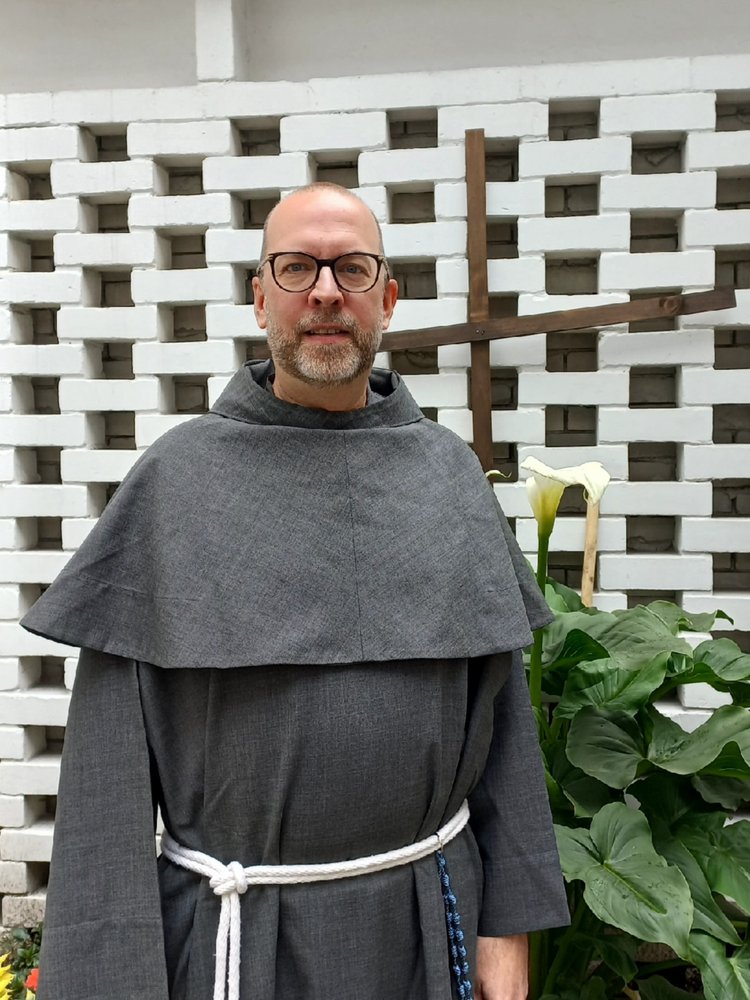 Friar Michael Lasky, OFM Conv.
Friar Michael Lasky is a Franciscan Friar Conventual currently living in Rome, Italy. As the General Delegate for Justice, Peace, and the Integrity of Creation for the Franciscan Order, he spends most of his time in the grassroots working with friars on social justice initiatives and offering formation programs on the social teachings of the Church and Franciscan spirituality.
Responding to Pope Francis' encouragement for us to hear and respond to the cry of the earth and the cry of the poor, in 2019 Friar Michael founded Little Portion Farm in Ellicott City, Maryland. It now produces 30,000lbs of organic food a year for the poor in Baltimore.
In 2022, in response to the war in Ukraine, Friar Michael began organizing Franciscan Social Theatre Trainings in Poland, where Ukrainian actors and actresses were taught how to facilitate social theatre for children suffering from war trauma. There are now several programs running in Ukraine and throughout Poland.
In 1999 and 2003 Friar Michael ministered in Assisi, Italy at the Basilica of St. Francis as a pilgrim guide. Over the years, he has worked for Franciscans International at the United Nations as director of the New York office and Americas program, and for the Franciscan Action Network as a board member. He is also the director of the Conventual Franciscan website: FranciscanVoice.org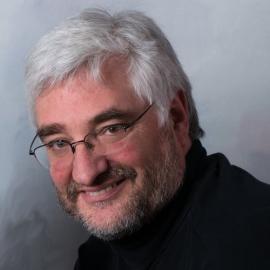 Dr. Ken Butigan
Ken Butigan is a strategist and consultant for Campaign Nonviolence. A peace and justice worker, workshop facilitator, and writer for two decades, Ken also teaches at DePaul University in Chicago.
Since the early 1980s, Ken has worked with numerous social movements, including movements for a nuclear-free future, an end to homelessness, and freedom for East Timor. He was the national coordinator of the Pledge of Resistance and a national organizer for the Declaration of Peace. Ken joined the Pace e Bene staff in 1990. He developed and for several years directed Pace e Bene's From Violence To Wholeness program, and was actively involved in creating Pace e Bene's Engage: Exploring Nonviolent Living program.
Ken earned his Ph.D. in the Historical and Cultural Studies of Religions at the Graduate Theological Union in 2000. He has been a lecturer in the spirituality and practice of nonviolence at the Franciscan School of Theology in Berkeley, and directed the Spiritual Life Institute at Saint Martin's College in Washington State for three years.
Ken has published six books, including Nonviolent Lives: People and Movements Changing the World Through the Power of Active Nonviolence and Pilgrimage through a Burning World: Spiritual Practice and Nonviolent Protest at the Nevada Test Site.
Ken lives in Chicago with his spouse Cynthia Okayama Dopke and their daughter.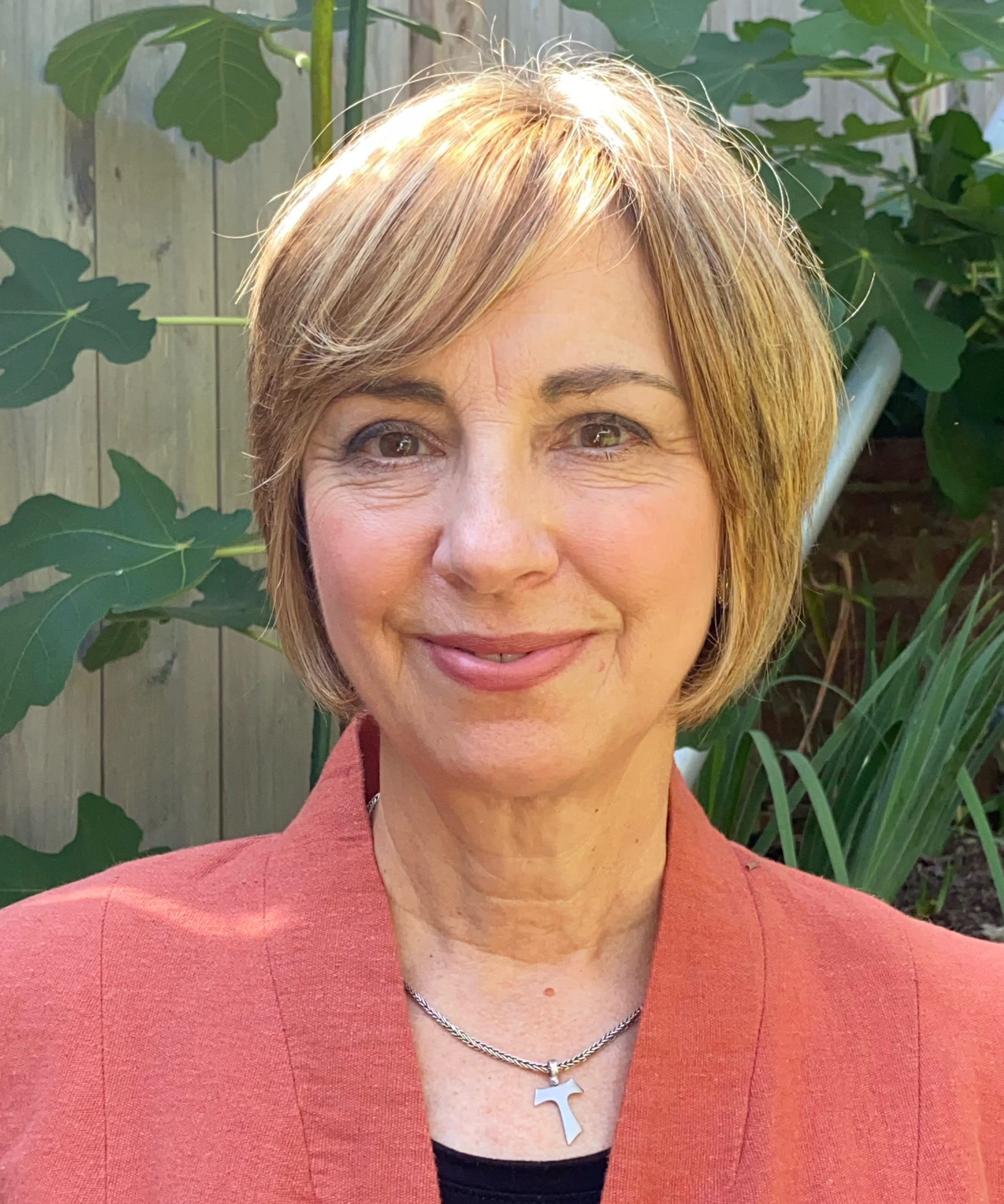 Michele Dunne, OFS
Joining the team on the pilgrimage will also be Franciscan Action Network (FAN) Executive Director, Michele Dunne, a professed Secular Franciscan. Before joining FAN, in 2021, Michele's career focused on the Middle East and U.S. foreign policy, including nearly 20 years in the U.S. Department of State as well as heading programs focused on peace, human rights, and democracy in the Middle East at the Carnegie Endowment for International Peace.