Franciscans are heralds of peace and reconciliation.
In his Admonitions, Francis explained that "those people are truly peacemakers who, regardless of what they suffer in this world, preserve peace of spirit and body out of love of our Lord Jesus Christ" (#15). His greeting to all, still repeated by Franciscans today, was "Pax et bonum," "peace and all good." Franciscans are called to build peace in their personal lives and in society. As mentioned above, such a lifestyle involves an attitude of active non-violence.
"Francis went around the cities and villages, proclaiming the kingdom of God and preaching peace."
—Thomas of Celano, The Life of St. Francis, 36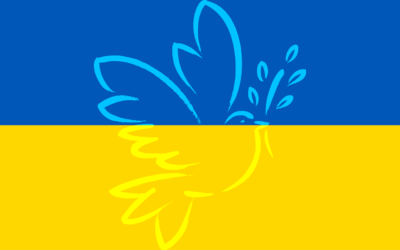 In May 2022, a delegation of religious leaders traveled to Kyiv in an emergency intervention seeking to contribute to ending aggression against...
Would you like to work with us on the important issue of Peace Making?